Austin Peay State University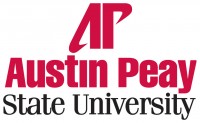 Clarksville, TN – In the spring of 2006, Austin Peay State University's literary journal, Zone 3, published the poem, "Sway This Night," by Pittsburgh native Helena Mesa. That work is now part of Mesa's acclaimed new collection, "Horse Dance Underwater," which former Maryland Poet Laureate Michael Collier called a "virtuosic first book" that leaves readers "breathless, exhilarated and transformed."
At 4:00pm on October 11th, Mesa will deliver a reading of her work at the APSU Honors Commons as part of the University's Fall Visiting Writer's Series. A book signing will follow the event, which is free and open to the public.
Mesa, the daughter of Cuban parents, grew up in Pittsburgh but later earned her Master of Fine Arts degree from the University of Maryland. She received her Ph.D. from the University of Houston, and her poems have appeared in major literary journals, such as Third Coast, Indiana Review, Barrow Street and Poet Lore.
"Mesa's poems are artfully suspended between lyric and narrative, between humans and animals, between Latin America and the U.S., between desire and the difficult of its fulfillment," Guggenheim fellow and National Book Award-winning poet Mark Doty said. "'Horse Dance Underwater' is an inventive, musical and powerful debut."
For more information on this event, contact Susan Wallace, Zone 3 editor, at .