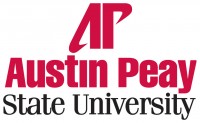 Clarksville, TN – For nearly four decades, scientists and insect enthusiasts have gathered in the fall to share research and discuss their common interest in all things bugs.
On the weekend of October 11th and 12th, the tradition continues with the 39th Annual Meeting of the Tennessee Entomological Society at the Tennessee Wildlife Resources Agency's Ellington Agricultural Center in Nashville.
"This is a great opportunity for students, professionals and Tennessee citizens to learn about what is happening in Tennessee entomology," said Dr. Steve Hamilton, director of the Austin Peay State University Center of Excellence for Field Biology and a TES board member. "Few people really understand the impact that insects have on their daily lives. For example, Tennesseans' agriculture and nature ecosystems are facing challenges from numerous insect invaders, such as imported fire ants, emerald ash borers, gypsy moths, hemlock wooly adelgids and brown marmorated stink bugs. Tennessee entomologists work every day to eradicate and manage these other non-native and native pests."
The meeting kicks off at 10:00am on October 11th with a presentation of the Entomology Week Proclamation, followed by college students presenting academic papers they authored on the subject of entomology. The business meeting will begin at 3:45pm, where officials will announce the winners of the student paper competition.
At 9:00am on October 12th, Dr. Wayne Dixon, acting director of the Division of Plant Industry at the Florida Department of Agriculture and Consumer Services, will present the keynote address. Dixon's research expertise includes the gypsy moth and pine shoot beetle, pine seed orchards, forest nursery plantations, ornamental and shade tree pests and regulatory entomology and plant pathology issues.
Registration for this year's meeting will be from 9:30am to 10:00am on October 11th and 8:30am to 9:00am on October 12th. The registration fee is $20.00 for regular members and $1.00 for students.
Anyone with an interest in entomology is encouraged to attend the meeting. For more information contact Hamilton, 931.221.7783 or hamiltonsw@apsu.edu.