Pick your pumpkin from the pool at the first-ever, Great Floating Pumpkin Patch!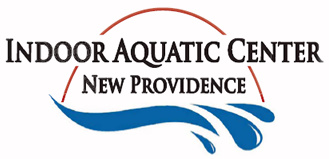 Clarksville, TN – The City of Clarksville Parks and Recreation Department is excited to host the first-ever Great Floating Pumpkin Patch at the Indoor Aquatic Center on October 13th.
Kids can pick their pumpkin from the pool as they swim through a floating pumpkin patch.
The event is open to children ages 2-12 from 1:00pm to 4:00pm but also offers a special time for children ages 2-18 with mental and/or physical disabilities to pick their pumpkin from 10:00am to 12:00pm. Cost to attend is $3.00 per person.
In addition to the floating pumpkins, kids can also participate in a variety of other activities. Activities include the Harvest Relay in which children race to see who can "harvest" the most vegetables and the Pumpkin Roll where participants race by rolling or swimming pumpkins across the pool. Prizes and other games will also be available.
Pre-registration is available at recpro.cityofclarksville.com and is encouraged.
For more details on The Great Floating Pumpkin Patch, please contact the Clarksville Parks and Recreation at 931.645.7476 or visit www.cityofclarksville.com.