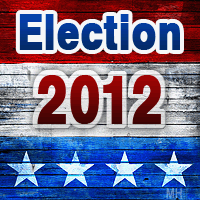 Clarksville, TN – Tennessee Governor Bill Haslam announced his endorsement of Dr. Mark Green for Tennessee State Senate District 22 at an event in Clarksville, TN last week. The endorsement comes just days after Green announced that the Tennessee Right to Life organization and National Federation of Independent Business have endorsed his campaign.
"Camie and I are extremely grateful for the support of Governor Haslam," said Green. "Tennessee and this community face big challenges in the coming years, and I'm committed to bringing my skill set to Nashville to focus on creating jobs for this area."
"I've known Mark for a while now, and I know he has the qualities and the experience that Tennessee needs in the State Senate," said Governor Haslam. "Now more than ever we need true leadership in government. Mark has shown that leadership by making tough decisions while at war and being a physician. He knows how to create jobs, balance a budget, and meet a payroll. Mark will also be a strong voice for veterans in the legislature."
Also present for the endorsement were Representative Curtis Johnson, Kailey and JR Hand, Mary Beth and Cecil Morgan, Representative Tim Wirgau, and Debbie and John McConnell.
No stranger to service, Dr. Green was assigned to the 160th Special Operations Aviation Regiment as a special operations flight surgeon after completing his residency in emergency medicine in 2002 and served both Iraq and Afghanistan. A West Point graduate in Economics, he left the military after 16 years of service and decided to stay in Clarksville.
Today, Dr. Green is the President and owner of AlignMD, an emergency department, hospitalist and urgent care
management and staffing company based in Clarksville, which operates in five states and has brought $4 million in jobs to the community. Dr. Green and his wife of 23 years, Camie, reside in Clarksville where they are raising their two children, Mitchell and Alexa.
For more information or to get involved with the campaign, visit www.markgreenfortennessee.com