Vouchers Could Subsidize Exclusive Private Schools, Defund Public Schools Serving Working & Middle Class Families
Tennessee Democratic Party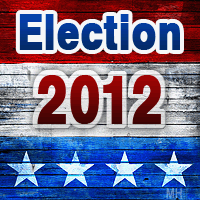 Nashville, TN – Tennessee State House candidate Lauri Day's support for private school vouchers could break the backbone of the middle class: Tennessee's public schools.

"Lauri Day's support of private school vouchers amounts to a tax break for wealthy Tennesseans and it's paid for by diverting millions away from the schools our working and middle class families rely on," said Chip Forrester, chairman of the Tennessee Democratic Party. "Instead of handing out vouchers of false hope that fail to even cover the cost of tuition at many private academies, we should renew our commitment to student achievement by strengthening the schools we have, keeping class sizes small and empowering great teachers."

Currently school districts in Tennessee get a set amount of funding for each student enrolled. In general terms, a new voucher program could provide parents with a coupon worth around $7,000 to spend on tuition at a private school — though the private schools could still reject their child's application. One of Tennessee Governor Bill Haslam's top education deputies says the trouble is many private schools in Tennessee cost double or triple the value of the voucher, leaving poor and working families a choice only on paper.

"Day's support for private school vouchers looks like virtual schools 2.0, another multi-million dollar waste of our tax dollars that punishes our children and rewards special interests," Forrester said. "If we want our children prepared to compete for the jobs of the future, we cannot afford to waste one more dollar on unaccountable schemes that defraud taxpayers and shortchange our children's future."

On her campaign website, Day lists that she is involved with Tea For Education and the Coalition For Educational Freedom, as well as K12.com, the Virginia-based corporation that is behind the Tennessee Virtual Academy (TNVA).  TNVA has been covered extensively in the news for its millions of dollars in cost overruns and student test scores that are among the lowest in the state.



Sections
Politics
Topics
Bill Haslam, Chip Forrester, Lauri Day, Nashville TN, Tennesseans, Tennessee Democratic Party, Tennessee Governor