Written by C. Todd Lopez
Department of Defense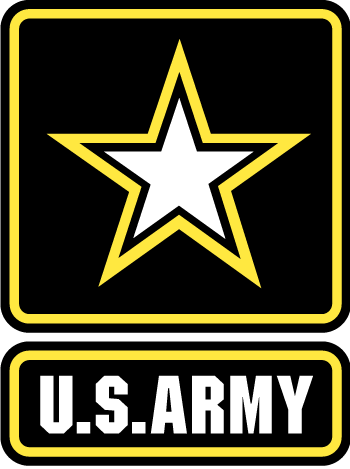 Washington, D.C. – Pre-war height, weight and physical fitness standards are coming back for Soldiers entering professional military education courses on or after November 1st.

The short explanation is: if you're heavier than you should be, or you can't meet the Army's physical fitness standards, you're not going to get into the professional military education, or PME, course you're scheduled to attend.

The standards had been waived because the Army needed as many Soldiers as possible trained for the Iraq and Afghanistan conflicts — but that is no longer the case.

"In 2007, when the Army was fighting two simultaneous conflicts, we instituted a physical fitness waiver for institutional training courses," said Brig. Gen. Todd McCaffrey, director of Army training. "This ensured Soldiers attending these courses received the required education and relevant operational and combat skills training, regardless of temporary fitness issues or post-deployment recovery and reset cycles. We accepted this risk, rather than send an untrained or unschooled Soldier back to their units."

Now, McCaffrey said, the Army can afford to have Soldiers who meet both the training and fitness standards.

According to a message sent to all Army activities, PME courses affected include the Senior Service College, the Sergeants Major Academy, the Joint Special Operation Forces Senior Enlisted Academy, the Captains Career Course, intermediate level education, the Warrant Officer Advance Course, the Warrant Officer Staff Course, the Warrant Officer Senior Staff Course, the Advanced Leaders Course, the Senior Leaders Course, and the Warrior Leader Course.

The policy change applies equally to courses taught in-residence and by mobile training teams.

Soldiers who are identified to attend these courses and schools will get an initial Army physical fitness test, height and weight screening. Those who don't pass the initial test will be allowed one retest. Soldiers who don't meet requirements after the second test will be removed from the course. Their service school academic evaluation report will also be annotated "failed to achieve course standards."

"Reestablishing the Army physical fitness test and height/weight standards into our professional military education programs reinforces the efforts the Army's senior leaders have been emphasizing on standards based training and education," said McCaffrey.

More information regarding the policy change can be found at: http://www.apd.army.mil/pdffiles/ad2012_20.pdf.
Army Physical Fitness Test
What is it?

The Army assesses physical aptitude with the three-event Army Physical Fitness Test, or APFT. Soldiers are required to complete three events: two minutes of pushups, two minutes of situps and a two-mile run. While the Army piloted a five-event Army Physical Readiness Test, or APRT, the current test remains the three-event APFT.

What has the Army done?

In 2011, U.S. Army Training and Doctrine Command implemented a physical fitness training philosophy that Soldiers are better prepared if they train how they would fight. This prompted the Army Physical Fitness School to re-evaluate Solders' physical capabilities. A five-event APRT was proposed to replace the current three-event APFT. TRADOC commissioned an independent panel of fitness experts to validate the proposed test. The panel could not endorse the five-event APRT because there was insufficient evidence to confirm that it would predict baseline Soldier physical readiness.

What continued efforts does the Army have planned for the future?

TRADOC has determined that baseline Soldier physical readiness would be most effectively measured if linked to Warrior Tasks and Battle Drills – tasks and drills determined over the last decade of war to be critical while conducting unified land operations. TRADOC will oversee a baseline physical readiness study, linked to WTBD, which may generate new information about how the Army develops and tests physical fitness. The study is expected to begin in October 2012 and will include fitness experts from across the Army. Also, TRADOC is preparing to re-establish the Master Fitness Trainer program. Targeting noncommissioned officers, this program, discontinued in 2001, will eventually provide commanders at all levels certified fitness advisers. A pilot Master Fitness Training course began in August 2012 to ensure the appropriate steps are being taken to restore this once previously successful physical fitness asset to all Army units

Why is this important to the Army?

Master Fitness Trainers will train units on the doctrine in Training Circular 3-22.20, Army Physical Readiness Training (PDF), in order to reduce injuries and improve Soldier performance. TC 3-22.20 focuses unit training on developing Soldier physical readiness required to perform Warrior Tasks and Battle Drills. Warrior Tasks and Battle Drills are the fundamental combat skills which all Soldiers, regardless of rank, age, gender, or MOS, must perform in order to fight and win on the battlefield. Insertion of MFTs at the unit level will provide the commander a subject matter expert for unit and individual physical readiness training needs and propel the Army to a more agile and ready force.
Resources
AKO log in required: Army Training Network (ATN)
U.S. Army Training and Doctrine Command
Office of the Deputy Commanding General, Initial Military Training
TC 3-22.20: Army Physical Readiness Training (PDF)
STAND-TO!: Initial Military Training
Sections
News
Topics
Advanced Leaders Course, Afghanistan, APFT, Army Physical Fitness Test, C. Tood Lopez, Captains Career Course, Department of the Army Best Warrior Competition, DoD, Fort Lee VA, Intermediate Level Education, Iraq, Joint Special Operation Forces Senior Enlisted Academy, Nicholas Johnson, Physical Fitness Standards, PME, Professional Military Education Courses, Pushups, Senior Leaders Course, Senior Service College, Sergeants Major Academy, Situps, Soldiers, Todd McCaffrey, U.S. Army, U.S. Army Training and Doctrine Command, U.S. Department of Defense, Warrant Officer Advance Course, Warrant Officer Senior Staff Course, Warrant Officer Staff Course, Warrior Leader Course, Washington D.C.