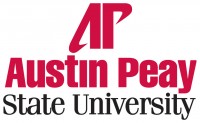 Clarksville, TN – The Woodward Library Society at Austin Peay State University will hold its annual fall program next week, featuring a presentation by a history faculty member from Purdue University.
Dr. Susan Curtis, professor of history at Purdue, will present "The Politics of Memory: Archives, Historic Preservation and Lessons of the Past" at 7:00pm, Thursday, October 18th in the Morgan University Center Ballroom B and C.
The event is sponsored by the Woodward Library Society, the Wilbur N. Daniel African American Cultural Center and the APSU Honors Program. There is no cost, and it is open to the general public. Refreshments will be served at the conclusion of the presentation.
In addition to her teaching duties, Curtis is director of American studies at Purdue University. Her recent research has focused on the meaning of American culture in a multiracial and multiethnic society.
Curtis earned a B.A. at Graceland College and an M.A. and Ph.D. at the University of Missouri. She teaches courses in U.S. cultural history, American studies, and the history of religion in America.
Curtis has published three major works: "A Consuming Faith: The Social Gospel and Modern American Culture" (1991), which demonstrated the interplay between sacred and secular realms in the reformulation of Protestant thought and practice between the 1880s and 1920s; "Dancing to a Black Man's Tune: A Life of Scott Joplin" (1994), which used the life of Scott Joplin to examine the cross-racial collaboration at the turn of the century that resulted in ragtime, a quintessentially American popular music; and "The First Black Actors on the Great White Way" (1998), which places the landmark event noted in the title in the cultural context of the U.S. on the eve of World War I.
The Woodward Library Society is an organization of library friends dedicated to the advancement of APSU's Felix G. Woodward Library. The purpose of the society is to strengthen the resources of the Woodward Library and to increase awareness of those resources.
Founded in 2009, the society is a nonprofit organization affiliated with the APSU Foundation. Membership is open, upon payment of annual dues, to any person, business, or organization that shares in the purpose of the society.
For more information, contact Joe Weber, director of the Woodward Library, at 931.221.7613 or .