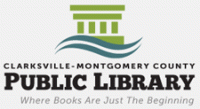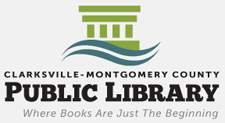 Clarksville, TN – The Fall Friends of the Library Book Sale at the Montgomery County Library will be held beginning at 4:00pm on Thursday, October 25th, for members only. You can become a member at the door for only $5.00 for an individual or $10.00 for a family.
This membership is for an entire year and is a super bargain because you can get into every book sale on the first night when the best bargains are available. (Think first editions, best sellers, rare books, your favorite authors—and the list goes on!)
For those who are not members, the sale opens on Friday and Saturday from 9:00am until 3:00pm.
On the last day (Saturday) in the afternoon, the bargain bag sale can reap you an entire bag of books for a very low price!
Funds from Friends go to assist with the Children's summer reading program first and other projects for the library as funds allow.
Don't miss this sale if you love to read. You'll find fiction, nonfiction, paperbacks, hardbacks, and children's books galore. Categories include cook books, gardening books, self-help, biographies, mysteries, pre-publication books, romances, true crime, classics, religious books—almost any type of book you can think of!
Be there early and get a six-month supply!
By the way, you too can become a Friend of the Library volunteer. These dedicated volunteers collect the books, organize, shelve and arrange the books on convenient tables, run the cash register, assist shoppers in finding what they are looking for, provide bags and boxes for the treasures, help you to your car with your purchases, and pack up the books that are left over. If you are interested, just talk with one of the volunteers at the sale and offer your services.
See you there!