Written by Sgt. 1st Class Abram Pinnington
3rd Brigade Combat Team, 101st Airborne Division (AA) Public Affairs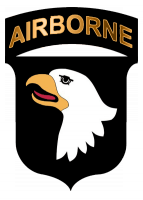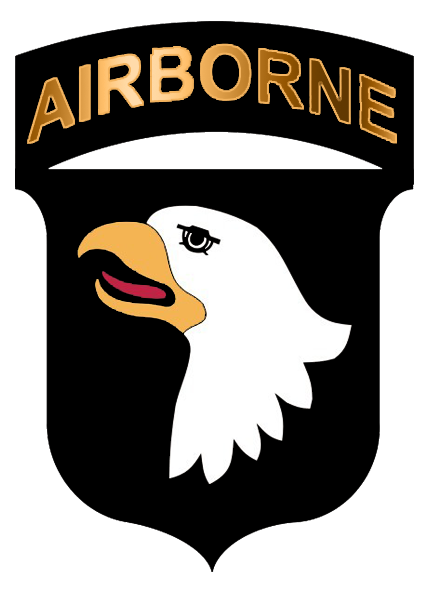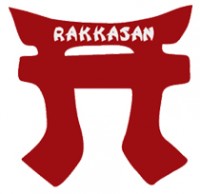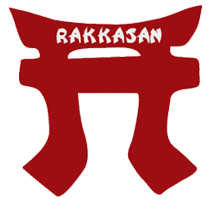 Khowst Province, Afghanistan – When Spc. Stephen Palmer, a combat medic from Greenwich, RI, took his oath of enlistment in July 2009, he proudly swore to himself to serve with a special purpose: helping those in need.
Palmer, who serves as a senior medic with Bravo Troop, 1st Squadron, 33rd Calvary Regiment, 3rd Brigade Combat Team, 101st Airborne Division (Air Assault), knew well before he entered discussions with recruiters what he wanted to do in the U.S. Army.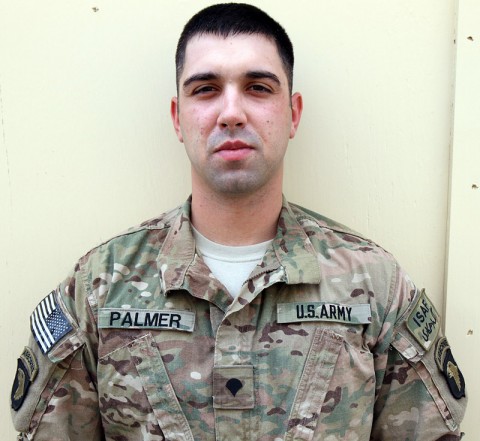 "Before I enlisted into the service I worked with people that required hands-on care. Being there for people was something I loved," said Palmer. "I worked at a care facility where I helped administer medications, take patients out to the movies or dinner and even fishing trips."
However, when the facility was forced to cut back on expenses and staff, Palmer was consequently laid off.
"When the lay-off occurred, I knew then I had a higher calling. I wanted to pursue something bigger and help people around the world in any way I could," said Palmer.
"I didn't even have to think about it, there was no other military occupational specialty I wanted to do," said Palmer. "I've always had a passion for helping people and I knew I would do well as a combat medic in the Army."
It was that same drive and ambition that brought him to where he is today: Afghanistan.
"This is why I joined; to be there for my fellow soldiers," said Palmer. "I didn't hesitate when I needed to re-enlist to meet the time remaining in service requirements to deploy with the Rakkasans."
In addition to providing care and medical training to his comrades while serving in a combat zone, Palmer is also looking to the future within his career-field as he tries to secure a position within the medical field's newest MOS.
"I'm really hoping to get accepted into the Army's flight paramedic school," Palmer said. "To be a first responder to someone who is in critical condition would be an immense responsibility that I would love to have."
Although this soldier is working towards his goal of becoming a flight paramedic, he isn't stopping there.
Enrolled at the University of Maryland, he is also studying anatomy and physiology when time allows while stationed at Camp Clark.
"I'm trying to complete all prerequisites for the Army's physician assistants program, too," he said. "I have my short and long-term goals. Once I put my mind to something, there is no stopping me."
Whether this medic is providing care to soldiers on the ground, as a paramedic while flying in the air, or as a physician assistant in a medical clinic, without a doubt he'll be passionately giving it his all for his fellow soldiers and service members.