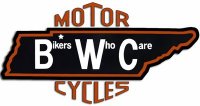 Clarksville, TN – The Bikers Who Care closed out the 10th annual Bikers Who Scare Haunted House last night. 667 people went to the haunted house on Halloween, having a frightfully good time as they helped the Bikers Who Care to raise money for their children's charities. People were terrified, but it was for such a good cause.
You could tell who was scared by the looks on their faces, or by the exclamations they muttered. I heard more than one person say that they lost control of the bladder during that time in the house. Yes, it was that scary; but that is what you come to a haunted house for isn't it.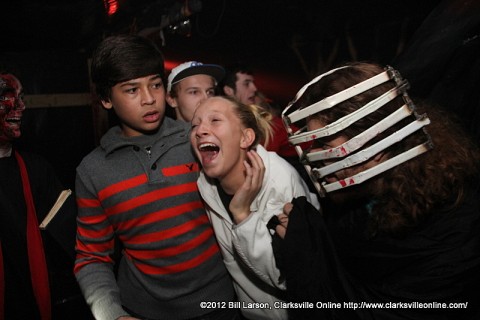 "It is our volunteers who make the haunted house so great every single year", said BWC spokesman Steve Eckart. "We're grateful to all of our volunteers, and all the victims who came out and had a great time. It was a scream. We raised a lot of money, which will enable the us to help a lot of kids. Thank you Clarksville!"
Eckart continued, " We're going to send search teams into the haunted house tomorrow and see if we can find a anyone who may have been left behind, occasionally we will find someone who lost their way. We will try to get them whatever medical or psychological help they may need."
This is the last major event of the year for the Bikers Who Care who will be winding things down for the winter, they are already looking forward to cranking things back up again next spring.
If you're interested in becoming a member of the Bikers Who Care the best thing to do, according to Eckart is to visit their website at www.bikerswhocare.org. Keep an eye on their event calendar, and attend their events. This will enable you to hang around and meet the BWC members. In time you will find a BWC sponsor, someone who's willing to stand up for you, and has come to know you well enough to sponsor you; then you can become a member, but expect it to take a while.
As Eckart points out that it's not all fun and games, "You need to be prepared to work for the group because we have no paid staff, everyone is a volunteer. Everything we do is focused on raising money for the kids." If you do become a member you will find it a fun and rewarding experience.
Photo Gallery