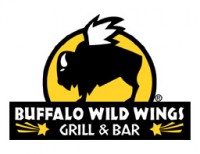 Clarksville, TN – The Humane Society of Clarksville-Montgomery County is partnering with Buffalo Wild Wings to raise money.  The Humane Society is participating in a 6-month test trial, and if they do well with it there could be other incentives available for them to take advantage of.
All you have to do is print as many of the attached sheets as you need and advise everyone in your party to bring a ticket with them to the restaurant between 5:00pm-9:00pm on any/all of the following Humane Society scheduled dates.
Humane Society Dates
Tuesday, November 13th
Tuesday, December 4th
Tuesday, January 1st
Tuesday, February 5th
Tuesday, March 5th
Tuesday, April 2nd
These dates were selected because Tuesday nights are also 60-cent wing night. Buffalo Wild Wings will donate 10% of all pre-taxed food sales (less alcohol and promotional discounts) from any guest that presents this fundraising ticket. It's that easy.
If you don't have access to a printed, just contact the Humane Society with the number of tickets that you need for next Tuesday's event and your mailing address, and they will be happy to get them in the mail to you ASAP.
For more information call their office at 931.648.8042.
Thank you for your continued support and thanks to Buffalo Wild Wings for this opportunity.
Buffalo Wild Wings Tickets PDF
Sections
News
Topics
Buffalo Wild Wings, Clarksville TN, Humane Society of Clarksville-Montgomery County