Clarksville, TN – In the vast majority of DUI related crashes, there is alcohol or illegal drug usage involved.  The Clarksville Police Department would like to make the public aware that this is not always the case.
Clarksville Police recently had a DUI case in which the driver appeared to be a very conscientious and responsible driver, did not imbibe alcohol, but the prescription medication affected their ability to operate a motor vehicle.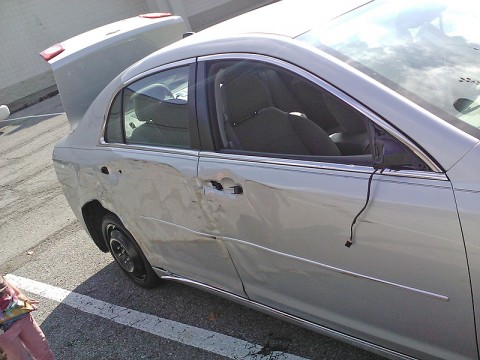 Drivers should pay close attention to the labels on prescription medications which advise using care or not to operate  motor vehicles when taking certain medications.
On November 8th, 2012, around 9:15am, Police responded to a rear-end traffic crash in which the driver, who had just left a doctor's office and was on several prescribed medications, was charged with driving under the influence, reckless endangerment, and following too closely.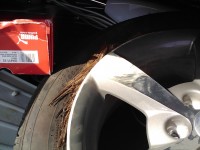 Michael Dahlke, 36, in a 2012 Chevrolet Malibu was stopped at a red light in the left, westbound lane  on Madison Street at Liberty Parkway. The light turned green and he began moving forward when his vehicle was struck in the rear by a 2005 Chevrolet Trail Blazer, driven by Kellie Cottotores, 34. She also had her five year old daughter in the car.
When Officer James Atkins arrived to investigate the crash, he notice Kellie Cottotorres had slurred speech and appeared to be disoriented, but there was no indication of alcohol usage. He also noticed new damage to her vehicle which was not associated with the rear-end collision.
Upon further investigation, it was determined that she had side-swiped a utility pole prior to the rear-end collision. Kellie Cottotorres was administered field sobriety tests and did not satisfactorily complete the tests.
Kellie Cottotorres was taken in custody.
Her daughter who was unharmed was turned over to a friend.
Kellie Cottotorres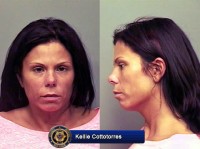 Name: Kellie Cottotorres (W/F)
DOB: 2/20/78
Given Address: 803 Shetland Drive, Oak Grove KY
Arresting Officer: James Atkins
Charged With: DUI, Reckless Endangerment, and Following Too Closely
Booked Into: Montgomery County Jail
Bond: $1,750.