APSU Sports: Austin Peay Men's Basketball

Bowling Green, KY – Western Kentucky used a 14-0 second-half run to break open a tight game and beat Austin Peay State University, 74-54, Tuesday night, in the first round of the Triple Crown Cancun Challenge at E.A. Diddle Arena.
The loss dropped APSU to 1-1 on the season while Western Kentucky improved to 1-1.
«Read the rest of this article»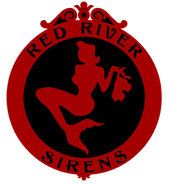 Clarksville, TN – Ever scream your lungs out to completely trash a song that your little sister had blasting from her bedroom?
Well here's your chance to put all of that "talent" to use! Clarksville Roller Derby's Red River Sirens are hosting their 2nd annual Scaryokie Karaoke fundraiser on Saturday, November 17th at Scooters Pub and Grill, 2458 Highway 41A Bypass, Clarksville. Doors open at 7:00pm, Karaoke begins at 8:00pm, and a $5.00 minimum donation is requested.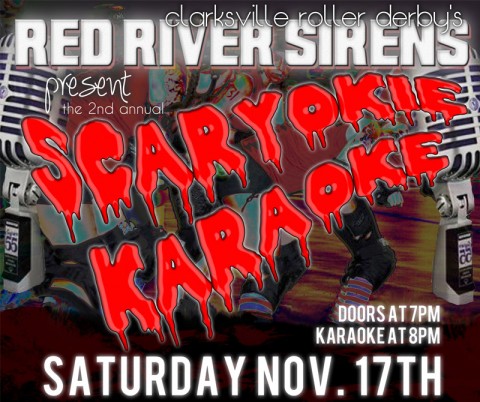 «Read the rest of this article»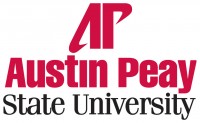 Clarksville, TN – In the summer of 2010, Dr. Korre Foster, Austin Peay State University assistant professor of music, traveled to the eastern European country of Latvia in search of choral music. He went on this journey after meeting Baiba Kelley, a local woman of Latvian descent who yearned to again hear the music of her native country.
«Read the rest of this article»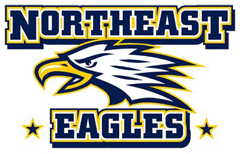 Clarksville, TN – On Saturday, December 8th, 2012, come out to Northeast High School for their 3rd annual Holiday Craft and Fun Fair from 11:00am-6:00pm. There will be pictures taken with Santa all day, door prizes, entertainment, holiday shopping, food and fun for the whole family.
Adults $2.00 at the door, kids & parking are free proceeds benefit NEHS clubs and organizations
The quiet of the night was disrupted as Clarksville Police officers responded to a suicidal man at a Clearwater Drive residence.

Clarksville, TN – On Monday, November 12th, around 6:11pm, Clarksville Police Officers were called to Clearwater Drive in reference to a suicidal, 45 year old man. Police received information the retired military man, who suffered from PTSD and attempted suicide before, was armed with a 22 rifle and had put it in his mouth.
The wife and children left the residence so he was the only one inside.
«Read the rest of this article»


Clarksville, TN – The Kleeman Community Center and the Leadership Enlightenment Academic Achievement and Perseverance Organization (L.E.A.P.) will present Storytellers on November 20th from 6:00pm until 7:00pm at the Kleeman Center, located at 166 Cunningham Lane. «Read the rest of this article»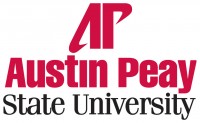 Clarksville, TN – In early August, when many students dread the approaching academic year, seven Austin Peay State University students eagerly jumpstarted their semester by traveling to Madison, WI, for the Mathematics Association of America's annual MathFest Conference.
Four of the students gave presentations, one student had a job interview with the National Security Agency and another student developed plans to found a chapter of the National Association of Women in Mathematics at APSU. «Read the rest of this article»
Clarksville, TN –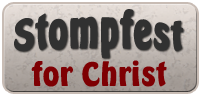 On Saturday, November 10th, Remnant of Faith Church sponsored their fall Stompfest for Christ at Clement Auditorium on Austin Peay State University.
"It's a chance for different churches in the community to come together and uplift the Lord," said church spokesperson Alphonse Prather. He described a Stompfest as "A family affair that is not just an event, it's a movement; it is a place where everyone who is young or young At heart can come out and watch as Step Teams, Praise Dancers, and a gospel comedian, comes out and strut their stuff before their community and God."
«Read the rest of this article»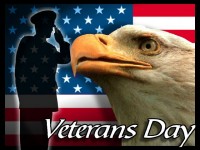 Cunningham, TN – On Friday, November 9th, 2012, Montgomery Central Elementary School held their 2nd annual "Veteran's Day Celebration" to salute our Military in honor of Veteran's Day. All of the students participated in the event with group performances as well as grade level performances.
The celebration started at 9:00am in the MCES gymnasium. Several veterans and current members of the Armed Services were on hand to be honored. The students were wearing lots of red, white and blue colors.
«Read the rest of this article»
Washington, D.C. – Employers planning to claim an expanded tax credit for hiring certain veterans should act soon, according to the IRS. Many businesses may qualify to receive thousands of dollars through the Work Opportunity Tax Credit, but only if the veteran begins work before the new year.
Here are six key facts about the WOTC as expanded by VOW to Hire Heroes Act of 2011.
http://www.youtube.com/watch?v=mUeHt_P1xl4
«Read the rest of this article»