APSU Sports: Austin Peay Volleyball

Morehead, KY – Austin Peay State University's volleyball team saw its season come to an end with a four-set loss (15-25, 25-18, 25-27, 25-17) to Tennessee State in the first round of the 2012 Ohio Valley Conference Volleyball Championship, Thursday, at Wetherby Gym.
«Read the rest of this article»
Limited Services during Day of No Scheduled Activity (DONSA)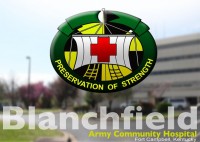 Fort Campbell, KY – In honor of the national observance of Thanksgiving, Blanchfield Army Community Hospital (BACH) personnel will observe the federal holiday Thursday, November 22nd, therefore all clinics and pharmacies will be closed.
The Emergency Centers and Urgent Care Clinic will remain open to provide acute and emergency medical care. «Read the rest of this article»


Clarksville, TN – The City of Clarksville and Montgomery County Government have partnered along with Agero to host the 53rd Annual Christmas Parade. The parade, a night-time, lighted Christmas parade, is scheduled for December 1st, 2012 beginning at 5:00pm.
«Read the rest of this article»
Santa's Arrival To Include Story Time With Santa, A Visit From Mouse (If You Give A Mouse A Cookie) And Children's Activities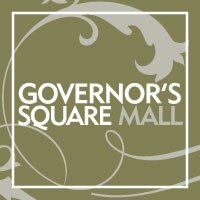 Clarksville, TN – Santa Claus will be arriving at Governor's Square Mall this Saturday, November 17th. At 10:00am, Santa will be arriving at Center Court on the Apple Express train. He will be joined by Mouse (If You Give a Mouse a Cookie) and the Great American Cookies mascot.
Santa will be reading a holiday story and there will be children's activities from 10:00am-12:00pm. The activities will include a paper ornament decorating station, where children can decorate an ornament that will be displayed on our community board for the season. «Read the rest of this article»
APSU Sports: Austin Peay Baseball

Clarksville, TN – Austin Peay State University's baseball team continues to fill out its early signing period roster, adding Chase Hamilton, of Arlington, TN, to its 2013 signee class. «Read the rest of this article»
Nashville, TN – Lung Cancer! If you have lungs, you can get it!   Anyone can develop lung cancer, regardless of age, gender, smoking history or skin color.
Shockingly, more than half the people diagnosed with lung cancer have never smoked or have already quit smoking, and cancer takes more lives annually than breast, prostate, colon and pancreatic cancers COMBINED!
Breathe Deep Nashville is a 5K timed run and untimed walk to raise critical funds for lung cancer research, and is held in honor of Channing Phillips. The course kicks off in Centennial Park and is friendly to strollers, wheelchairs, and pets (as long as they are cleaned up after).
«Read the rest of this article»
APSU Sports: Austin Peay Baseball

Clarksville, TN – Austin Peay State University head baseball coach Gary McClure continues to bolster his roster at first base. The Govs coaching staff hopes to have solved that problem with the signing of Dre Gleason, of O'Fallon, MO, for the 2014 campaign. «Read the rest of this article»

Clarksville, TN – Clarksville Police Department wants to get word out to local business owners about performing regular external checks of their businesses to ensure the alarm system has not been tampered with or disabled.
There have been attempted commercial business burglaries where the alarm system has been deactivated externally. Police responded to an alarm activation and found the business had not been entered, but the next day, the business owners found the alarms had been tampered with and disabled from the outside.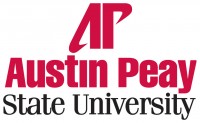 Clarksville, TN – An Austin Peay State University history faculty member whose research focuses on prisoners of war (POW) will talk about the Axis POWs held in the U.S. during World War II as part of the next Provost Lecture Series at APSU.
Dr. Antonio Thompson, associate professor of history, will present at 3:00pm, Thursday, November 15th in the Morgan University Center, Room 303. All sessions of the Provost Lecture Series are free and open to the public. «Read the rest of this article»
A man is charged after threatening his girlfriend with a knife, throwing a one year old female child against a wall, and punching a hole in the wall during a domestic dispute.

Clarksville, TN – On November 14th, 2012, around 5:15pm, Police were called to 3709 Nadia Drive for a domestic in progress in which a man, Patrick Winter, 31, had been drinking and threatened a woman and child with a knife. She had locked him outside of the residence and called Police.
When Police arrived, they were told that Patrick Winter had come home from work and started to argue with his 31 year old girlfriend. It was alleged that it turned physical and Winter grabbed the victim's hand and twisted the wrist causing some fingernails to break.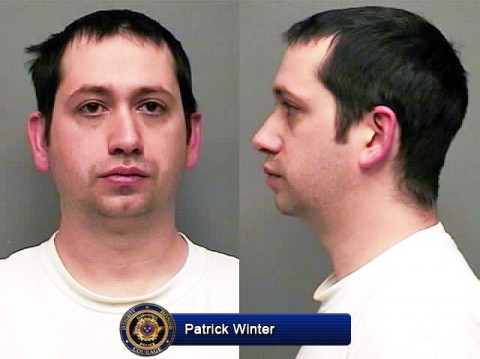 «Read the rest of this article»