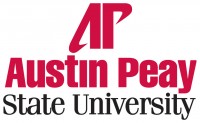 Clarksville, TN – This week and next, students at Austin Peay State University are registering for their spring semester courses, and many of them are using the Degree Compass course recommendation tool to help them decide which courses to take.
Now, there is another computerized planning tool that works with Degree Compass. Called My Future, the new program suggests which majors are the best fit for each student's academic talents.
"My Future builds on the predictive analytics of Degree Compass to predict the majors in which each student will be the most academically successful," Provost Dr. Tristan Denley said. "This new tool will help students make informed choices about the program that they follow."
My Future will include links to the U.S. Bureau of Labor Statistics, giving students an opportunity to research the careers that follow from the majors suggested for them.
Degree Compass provides each student with personalized course recommendations based on their academic transcript. Since its debut in Spring 2011 at APSU, the initiative has gained national attention in higher education circles because it helps students stay on track to graduation.
More than 40,000 students from universities and community colleges in Tennessee are using Degree Compass, the centerpiece for a $1 million grant Tennessee received in July 2011 from the Complete College America fund with support from the Bill and Melinda Gates Foundation.
"For now, only students at APSU will have access to the My Future technology," Denley said.