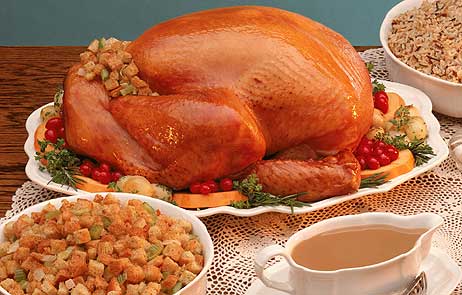 Clarksville, TN – On Thanksgiving Day, most of us will be gathering with friends and family members to enjoy the traditional holiday meal together. For those who do not wish to cook, the options are somewhat limited as most of the restaurants in town will be closed.
The following sit down restaurants are going to be open on Thanksgiving Day:
Golden Corral
At Golden Corral they will be offering the traditional Thanksgiving dinner including turkey and dressing, ham, and everything else that is on the bar. The price is $12.99 for seniors and regular adult buffets.
They will be open from 10:00am till 8:00pm on Thanksgiving Day. They will not be serving Breakfast on Thanksgiving day, but they will be open for breakfast at 7:30am on Black Friday. They are also open all day on Friday.
Golden Corral is located at 2811 Wilma Rudolph Boulevard, Clarksville, TN.
Shoney's
Shoney's labels themselves as America's Holiday Table, and they intend to prove it with their Thanksgiving Buffet which will feature all the fixings.
On Thanksgiving Day they will open for Breakfast at 6:00am, and start serving the Thanksgiving Buffet at 11:00am. The price is $10.99 for adults, $6.99 for kids age 5 to 10, and kids under 4 eat free. You can take home a whole pumpkin pie for $9.99
The Shoney's will be open normal hours on Black Friday for shoppers.
There are Shoney's Restaurants located at 3083 Wilma Rudolph Boulevard and 791 North 2nd Street, Clarksville, TN.
Cracker Barrel
Cracker Barrel will have two options available, you can dine in and enjoy the traditional thanksgiving meal with all the fixings which includes turkey, ham, 2 sides along with a free slice of Pumpkin Pie for only $8.99 for adults and $4.69 for children. It's a full plate.
They will also be serving their complete normal menu if turkey just isn't your thing.
You can also get Thanksgiving Dinner to go that feeds a family of six that includes: turkey, ham, turkey gravy, dressing, cranberry sauce, you choice of three sides and you choice of bread (biscuits, cornbread or sour dough bread) for only $54.99.
For more information on Thanksgiving Dinner to Go, contact a manager at Cracker Barrel at 931.645.2439
Cracker Barrel offers Active Duty Military and Retirees a discount of 20% with an id card.
Cracker Barrel is located at 200 Cracker Barrel Drive in Clarksville, TN.
China King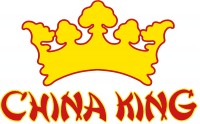 China King Buffet will be offering their normal Chinese buffet options. They are going to be open from 11:00am till 6:00pm on Thanksgiving Day.
"Last year we were really busy. We had a lot of single people, and families that just didn't want to cook," said Owner William Yip. "We would like to invite anyone looking for a place to eat on Thanksgiving to come to China King to celebrate Thanksgiving with our family."
China King Buffet is located at 2088 Lowes Drive, Clarksville, TN.
Information
If there is a restaurant anywhere in Clarksville which will be open that is not on this list, please email to get added. Include a phone number, and a short write up like the ones above.