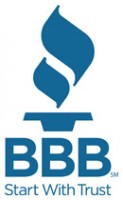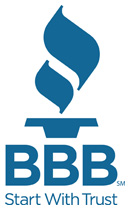 Nashville, TN – Scammers are busy this time of the year! Whether it's on the Internet, at the stores, or even at your front door…they are ready to take your hard-earned cash! Here are some tips from the Better Business Bureau (BBB) on scams to look out for.
Internet Scams: Be on the lookout for fake websites offering bargain prices, especially on those hard to find gifts, or the hot gifts for 2012. These sites tout "too-good-to-be-true" prices on these items, with a professional looking website and testimonials from "happy customers." The scam artists will take your money and won't send you the merchandise! Don't just trust a site – check it out at www.Nashville.BBB.org.
Also, when shopping online, use a credit card, not your debit card. Debit cards are directly linked to your bank account, and if you never get your merchandise or it isn't what was promised, you can dispute the charges with your credit card company.
Phishing Scams
You are contacted by email with a very tempting offer or a warning that your account has been compromised, and then you are directed to click on a link, which takes you to a fake website. Once there, you're told to enter personal and financial information wanted by the thieves. Don't click on links in unsolicited emails!
Gift Card Scams
Many gift cards hang on racks in stores or at checkout counters. Today, most have scratch-off security and/or protective packaging to prevent information theft. However, if cards aren't protected, scam artists can write down the numbers while the cards are on display, and then call an 800 number to learn when the cards have been activated.
Holiday E-card Scams
You receive an eGreeting from an unnamed "relative," or "friend." You have to click on the link to view it. However, clicking on the link may unleash spyware, pop-up ads, viruses, or Trojans.  In some cases, nothing bad happens until you download software from the e-card website so you can "run your e-card." If there is any question of who the card came from, don't open it! Also, be sure you have the latest anti-virus and anti-spyware software installed on your computer.
Delivery Scams
It's reasonable to expect deliveries at this time of the year. In this scam, you receive a card saying an unsuccessful attempt was made to deliver a package to your home and that you should call a particular number for more details. You call the number and get a recorded message or music that keeps you on the line for a while. Unfortunately, you are connected to an overseas number, (known as the 809 scam), and you will be charged high rates on your next phone bill. If the number is not a 1.800 or local call, it could be a scam.
This scam also comes in the form of emails. You receive an email from what appears to be UPS or FEDEX, saying you have a package that needs to be picked up. The email asks you to click on a link to download a form. If you download the form, your computer becomes infected.