Governor's Square Mall, AbilityPath.org and The Noerr Programs to host private photo session exclusively for families of children with special needs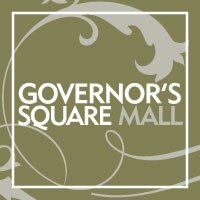 Clarksville, TN – Governor's Square Mall will welcome Santa Cares on Sunday, December 2nd from 9:00am-11:00am, allowing children with special needs to be welcomed into a photo environment designed to support their sensory, physical and developmental needs.
The event is a result of a joint partnership between AbilityPath.org, a national online resource hub and special needs community and The Noerr Programs, a leading marketing and digital imaging company providing the Santa and Bunny Photo Experience at malls nationwide.
"Every family of children with special needs has probably had at least one mall photo moment that was less than ideal. A traditionally heartwarming experience can become overwhelming and as a result, many special needs families opt not to partake in this tradition," said Sheryl Young, CEO of AbilityPath.org. "With the help of Governor's Square Mall, we are changing that! We have worked together to lessen potential triggers, by having the event occur during private mall hours and making other slight adjustments that provide a calmer sensory-friendly environment for all children to enjoy."
"We are thrilled to be the venue for this incredible event," said Andrea Sherman, Director of Marketing at Governor's Square Mall. "Santa Cares brings joy to children with specials needs in our community, and it is truly an honor to be involved in this program."
"Santa Cares fulfills our dream of providing a comforting and physically accommodating experience for families with children that have special needs," said Judy Noerr, chief executive officer of The Noerr Programs. "We appreciate the participation of Governor's Square Mall in expanding this program, allowing more families to share the magic and tradition of the holidays."
The event kicks off at 9:00am and continues until 11:00am when the mall opens to the general public. Families are encouraged to RSVP prior to the event at www.abilitypath.org.
About The Noerr Programs

From headquarters in scenic Colorado, The Noerr Programs provides turn-key digital event imaging services and productions including The Santa Photo Experience and Bunny Photo Experience for hundreds of clients, including regional shopping centers, retailers and the legendary Shops at The Plaza Hotel in New York City.
Celebrating 24 years in business, every Noerr cast member invests their heart, soul and experience into representing the spirit and essence of the season, building lasting connections with guests through Noerr's innovative retail, social media and altruistic platforms. To learn more, visit www.NoerrPrograms.com or facebook.com/BeMerrySanta.
About AbilityPath.org
AbilityPath.org is an online hub and special needs community for parents and professionals to learn, connect and live a more balanced life. The website combines social networking features with expert content from AbilityPath.org's team of educators, parents, therapists and medical professionals.
AbilityPath.org was created by Community Gatepath, a nonprofit with over 90 years of experience serving families and children with special needs by fostering hope, dignity and independence. AbilityPath.org may also be found on Facebook and Twitter.
Sections
Events
Topics
AbilityPath, Andrea Sherman, Clarksville TN, Governors Square Mall, Photos, Santa Cares, Santa Claus, Special Needs Children, The Noerr Programs