Written by Maj. Kamil Sztalkoper
4th Brigade Combat Team Public Affairs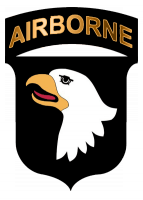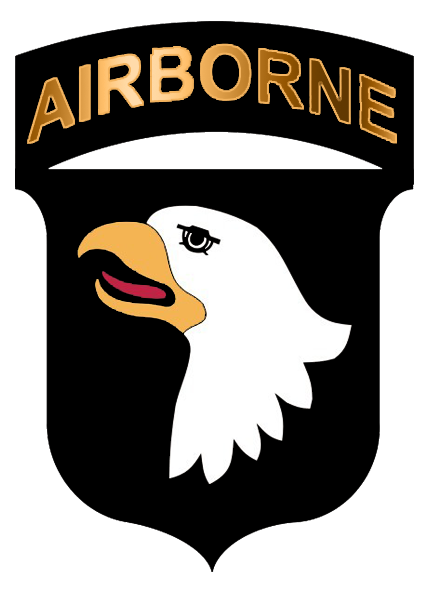 Fort Campbell, KY – Soldiers from the 4th Brigade Combat Team, 101st Airborne Division, began the long processing of preparing for their rotation to the Joint Readiness Training Center at Fort Polk, LA, by loading equipment onto railcars this week at Fort Campbell.
"We have around 450 pieces of rolling stock with trailers and 170 containers or like items that will be going to JRTC by rail," said Chief Warrant Officer 2 Olumide S. Awosogba, the 4th BCT brigade mobility warrant officer who is originally from Lagos, Nigeria and currently assigned to Headquarters and Headquarters Company, 4th BCT, 101st Abn. Div.
The process of rail loading involves numerous checks and balances in order to allow the event to be smooth and error free.
"There are a total of six stations that the equipment has to go through in order to be properly processed," said Awosogba.
Station zero provides the height and weight; with station one checking the piece of equipment's documentation.
Station two is for the secondary loads and station three is mostly to provide verification of the equipments dimensions, making sure it matches what the unit deployment list and the military shipping label lists it as.
Station four checks for hazardous material with station five as the last station where the inspected equipment is turned over from the military to the civilian contractors.
With such a larger scale operation there is always the issue of equipment not successfully passing a station or check.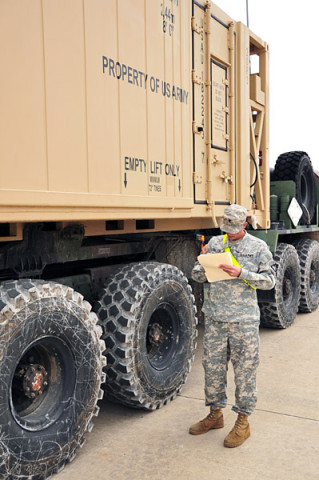 "On the transportation side, it is more likely that the shipping label and the MSL, doesn't match with what you are shipping, that will be a big frustration, because the rail crew will take the equipment on the ship based on what's on the MSL versus the actual piece of equipment," said Awosogba.
Despite numerous challenges it is still much more efficient to transport a unit's equipment via rail.
"The rail is more efficient in terms of cost, it is a lot cheaper to rail than it is to jump into a vehicle and drive," said Staff Sgt. Richard G. Getchell Jr., brigade mobility noncommissioned officer in charge from HHC, 4th BCT, 101st Abn. Div.
To help make the process run as smoothly as possible, Getchell recommends that Unit Movement Officers and Soldiers alike utilize the products that are provided to them by UMO instructors and the brigade mobility office.
"We have a lot of products that we push out to the UMOs and anybody that is actually doing that job that will give them the information that they need to know," said Getchell. "Even though is seems relatively simple, for someone that has never done this it can be confusing."
The 4th BCT has been preparing for this rotation by completing individual, team, squad, platoon and most recently company level training events that culminated in the brigade's Eagle Flight III training exercise in September.
The 4th BCT will begin deploying to JRTC in early January and will conduct a series of Situational Training Exercises, Command Post Exercises, and the culminating event, a seven day Force-on-Force Exercise.