Fullback Collin Mooney moves back to Practice Squad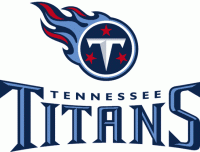 Nashville, TN – The Tennessee Titans added tight end Martell Webb to the practice squad and waived running back Lennon Creer from the practice squad on Tuesday, December 11th.
Martell Webb (6-foot-3, 276 pounds) entered the National Football League with the Philadelphia Eagles in 2011 as an undrafted free agent from the University of Michigan.
He spent time last year on the practice squads of the New York Jets and Tampa Bay Buccaneers. This year he spent time on the Indianapolis Colts' practice squad.
Additionally, Tennessee has put fullback Collin Mooney back on its practice squad. Mooney joined the Titans this off season as an undrafted free agent after fulfilling a three-year military commitment.
The West Point graduate was active against the Houston Texans on December 2nd and released last week.