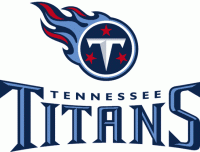 Nashville, TN – Titans Senior Executive Vice President/Chief Operating Officer Mike Reinfeldt has been named to the board of the new National Football League Foundation.
The newly-formed foundation will focus on youth football, health and safety and community, according to NFL Commissioner Roger Goodell, who announced the formation of the new organization at an NFL meeting in Dallas, TX.
Commissioner Goodell appointed Charlotte Jones Anderson as chairwoman of the board. She is the first woman to serve in this capacity for an NFL charitable institution and the first woman to represent club ownership as leader of a major professional sports league foundation.
The announcement follows the restructuring of the NFL's previous charitable arms — NFL Charities and the NFL Youth Football Fund. As a result of this change, the NFL will be able to devote more resources to its goal of making a difference in the lives of those touched by football – from players at all levels of the game to the broader community.
The foundation will award more than $23 million in grants in 2013 to support youth and high school football programs, health and safety efforts, as well as community health initiatives, including NFL PLAY 60.
"We are proud of the NFL's long-standing history of giving back to communities," said Commissioner Goodell. "The board of our new foundation is a passionate group of individuals who will help to ensure the NFL continues to be a leader in philanthropy."
Anderson is executive vice president, vice president of brand management and president of the charity foundation for the Dallas Cowboys. She is a graduate of Stanford University. Anderson and her husband live in Dallas with their daughter and two sons.
"As a part of the Cowboys' organization and a mother of two boys who play football, I understand the powerful ability of the game and the NFL to create positive change in individuals and entire communities," said Anderson. "I'm honored to be a part of a foundation that will focus on improving the lives of all who are touched by the game of football – from the players to the communities where our fans live."
Joining Anderson on the Board are
Michael Bidwill, President, Arizona Cardinals
Shahid Khan, Owner, Jacksonville Jaguars
Mary Owen, Executive Vice President of Strategic Planning, Buffalo Bills
Mike Reinfeldt, Senior Executive Vice President/Chief Operating Officer, Tennessee Titans
Arthur J. Rooney II, President, Pittsburgh Steelers
Leonard Wilf, Owner/Vice Chairman, Minnesota Vikings
The National Football League Foundation is a non-profit organization dedicated to improving the lives of those touched by the game of football – from players at all levels to communities across the country. The NFL Foundation represents the 32 NFL clubs and supports the health and safety of athletes, youth football, and the communities which support our game.
For more information on The National Football League Foundation, visit: www.NFL-Foundation.org.