APSU Sports: Austin Peay Women's Basketball

Jonesboro, AR – Austin Peay State University women's basketball team was unable to shake off the rust of its recent eight-day break and fell 75-44 to Arkansas State, Monday, at the Convocation Center.
«Read the rest of this article»
Lipscomb vs. Austin Peay Governors
Tuesday, December 18th, 2012 | 7:00pm
Dave Aaron Arena/Dave Loos Court | Clarksville, TN

Clarksville, TN – After suffering through a turnover-plagued two-game losing streak, Austin Peay looks to bounce back when it plays host to Lipscomb, 7:00pm, Tuesday in Dave Aaron Arena.
«Read the rest of this article»
Market Commentary by Scott J. Brown, Ph.D., Chief Economist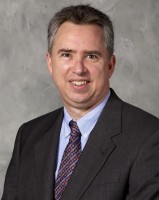 As expected, the Federal Open Market Committee decided to fold purchases of $45 billion per month in long-term Treasuries into QE3 when Operation Twist ends later this year (in Operation twist, the Fed is buying $45 billion per month in long-term Treasuries and selling a similar amount of shorter-term Treasuries out of its portfolio). Thus, the Fed will continue buying $85 billion in long-term assets in 2013 ($45 billion in Treasuries, $40 billion in mortgage-backed securities), with no specified ending date, until there is "substantial improvement" in labor market conditions.
The Fed also shifted the language in its forward guidance on the overnight lending rate from dates to economic thresholds. Specifically, the Fed "currently anticipates that the exceptionally low range for the federal funds rate will be appropriate at least as long as the unemployment rate remains above 6.5%, inflation between one and two years ahead is projected to be no more than a half percentage point above the Committee's 2% longer-run goal, and longer-term inflation expectations continue to be well anchored." «Read the rest of this article»
Written by Colby Wilson
APSU Sports Information

Clarksville, TN – For the fifth consecutive week, Austin Peay State University men's basketball player Chris Horton has earned at least a share of Freshman of the Week honors from the Ohio Valley Conference.
«Read the rest of this article»
By Donna Miles, American Forces Press Service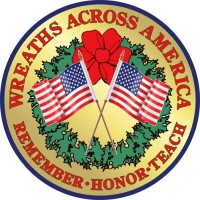 Arlington National Cemetery, VA – As thousands of volunteers fanned out here this weekend, placing holiday wreaths at the white headstones as part of the "Wreaths Across America" tribute, Sheila Patton kept vigil at one particular grave site.
Patton and her daughter stationed themselves at the grave of their son and brother, Army Staff Sgt. James R. Patton. Twenty-three-year-old "Jimmy" was serving his seventh overseas deployment since 9/11 with the 3rd Battalion, 75th Ranger Regiment, when he was killed in a helicopter crash in Tikrit, Iraq, on April 18th, 2010.
Patton said she travels here from Fort Campbell, KY, as often as possible. Patton felt a special calling, she said, to participate in the largest single venue of the nationwide "Wreaths Across America" tribute.
"This was something very important to me," she said. "I really wanted to be here, to be a part of all this, and to be able to honor Jimmy and all the others who are buried here." «Read the rest of this article»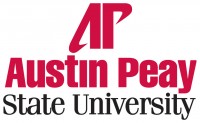 Clarksville, TN – A group of seven Austin Peay State University faculty members recently completed a new program at the school aimed at promoting excellence in teaching.
The APSU Office of Academic Affairs, the Title III Center for Teaching and Learning and the APSU Center for Extended and Distance Education recently co-sponsored the Faculty Teaching Program, which solicited a diverse group of top applicants from throughout APSU's different colleges and academic departments.
«Read the rest of this article»
Monday, December 17th, 2012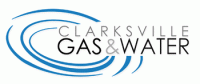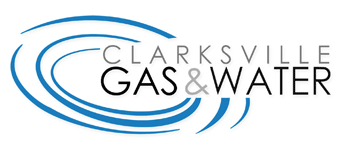 Clarksville, TN – Clarksville Gas and Water has turned off water service on College Street and most of North Riverside Drive from North Spring Street to West Washington Street and on College from Spring Street to Riverside Drive for the next several hours. «Read the rest of this article»
Written by Sgt. Duncan Brennan
101st Combat Aviation Brigade
Forward Operating Base Fenty, Afghanistan – On the morning of December 2nd, 2012, insurgents detonated a truck laden with explosives next to Forward Operating Base Fenty in Nangarhar province, Afghanistan, and detonated it.
A two-hour battle followed and the insurgents were defeated by the cooperation of coalition and Afghan forces. The insurgents were defeated, but a gate was destroyed as a result of the battle.
«Read the rest of this article»


Clarksville, TN – A new session of Olympic Style Archery will begin January 8th at the Kleeman Community Center.
Pre-registration is underway online at recpro.cityofclarksville.com. The 8-week class will be held on Tuesdays and Thursdays from 4:00pm to 5:00pm. «Read the rest of this article»
A Coffee and a Prayer Drive Through for You
Clarksville, TN – For most people the holidays are a time of cheer, for others it can be hard times when it comes to thinking of loved ones lost or perhaps in our town a husband or wife that is overseas in the military leaving their families behind unable to share Christmas with their loved ones.
«Read the rest of this article»