APSU Sports: Austin Peay Men's Basketball

Normal, IL – llinois State broke open a tie game with a half-ending 14-2 run as Austin Peay State University fell, 83-57, Saturday afternoon in non-conference basketball action played at Redbird Arena.
The loss was APSU's fourth straight, dropping the Governors to 4-8 heading into Christmas. Meanwhile, Illinois State, a member of the Missouri Valley, improved to 9-3.
«Read the rest of this article»
Blanchfield Army Community Hospital closed for new federal holiday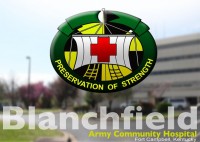 Fort Campbell, KY – President Barack Obama declared Monday, December 24th, Christmas Eve, as a federal holiday to allow federal employees to spend the holidays with their loved ones.
In light of this, Blanchfield Army Community Hospital will be closed December 24th and December 25th for the two federal holidays. This includes all primary care clinics, medical homes and auxiliary services like laboratory and pharmacy. «Read the rest of this article»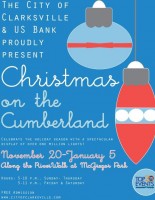 Clarksville, TN – Bring out your kids to Christmas on the Cumberland this evening to enjoy all the christmas festivities from 5:00pm till 10:00pm. Santa Claus will be visiting with children, and giving out toys to the younger kids. There will be Christmas Cookie Decorating in the River Center as well as the display of over 1,000,000 lights along the Cumberland River. There is no charge to participate and everyone is welcome.
Last night several hundred children visited with Santa, Below is a gallery of those images. One little girl received a watch valued at $80, another little girl received a bicycle.
«Read the rest of this article»
Tennessee Titans (5-9) vs. Green Bay Packers (10-4)
Sunday, December 23rd, 2012 • Noon CT
Lambeau Field • Green Bay, WI • TV: CBS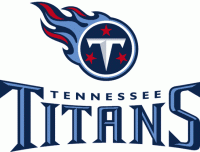 Nashville, TN – The Tennessee Titans (5-9) play their final road game of the season this week, traveling to Green Bay to face the NFC North Champion Packers (10-4). Kickoff at historic Lambeau Field (capacity 73,094) is scheduled for Noon CT on Sunday, December 23rd.
The two clubs have met only 10 previous times in the regular season. The Titans own a 6-4 advantage in the series, including a 4-1 mark against the Packers at Lambeau Field. «Read the rest of this article»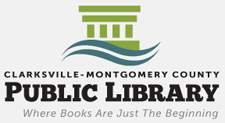 Clarksville, TN – The Sunrise Rotary Club has given a $1,000 donation to the Imagination Library of Montgomery County in support of this important early literacy program.
Sunrise Rotary has been a staunch supporter of Imagination Library since its inception in Montgomery County in 2006 and has given well over $30,000 to IL through the years.
«Read the rest of this article»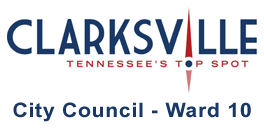 Clarksville, TN – We have had some issues within the ward with crime, speeding, and traffic. The Rudolph Town neighborhood has had some vehicle break-ins a couple of weeks ago. In response to citizen concerns, I asked our Clarksville police precinct to run any extra patrols possible through the neighborhood.
As a reminder during this holiday season, whether at home or out shopping, do not leave valuable items in sight within your vehicle and lock it up when it is parked. Also, for goodness sake do not leave a vehicle running while you pop into the "quickie mart" for that loaf of bread or milk. «Read the rest of this article»
APSU Sports: Austin Peay Baseball

Tucson, AR – With opening day still 55 days away, Austin Peay State University junior second baseman Jordan Hankins has been selected to the Louisville Slugger Preseason All-America teams, selected by Collegiate Baseball newspaper.
«Read the rest of this article»
Written by U.S. Army Sgt. Duncan Brennan
101st Combat Aviation Brigade Public Affairs
Nangarhar Province, Afghanistan – For Spc. Jennifer Benevente, an avionics repair specialist with D Troop, 2nd Squadron, 17th Cavalry Regiment, serving in the military is something that has been in her family.
Even with a family history of military service, it was a series of events that nudged her toward the military.
«Read the rest of this article»
Better initial resuscitation methods led to the improved survival rates, researchers said
Dallas, TX – Hospitalized children who suffer cardiac arrest External link are nearly three times more likely to survive than they were about a decade ago, and no more likely to suffer brain impairment, according to new research in the American Heart Association journal Circulation: Cardiovascular Quality & Outcomes.
Researchers analyzed the cases of 1,031 children who suffered cardiac arrest at 12 urban U.S. teaching hospitals from 2000-2009. The hospitals participate in the American Heart Association's Get With the Guidelines®-Resuscitation External link program, a quality-improvement effort that promotes consistent application of the latest scientific guidance for resuscitation. «Read the rest of this article»
Written Guy Webster
NASA's Jet Propulsion Laboratory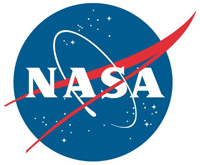 Pasadena, CA – The NASA Mars rover Curiosity this week is driving within a shallow depression called "Yellowknife Bay," providing information to help researchers choose a rock to drill.
Using Curiosity's percussive drill to collect a sample from the interior of a rock, a feat never before attempted on Mars, is the mission's priority for early 2013. After the powdered-rock sample is sieved and portioned by a sample-processing mechanism on the rover's arm, it will be analyzed by instruments inside Curiosity.
«Read the rest of this article»