Tennessee Titans (5-9) vs. Green Bay Packers (10-4)
Sunday, December 23rd, 2012 • Noon CT
Lambeau Field • Green Bay, WI • TV: CBS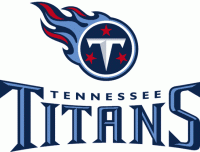 Nashville, TN – The Tennessee Titans (5-9) play their final road game of the season this week, traveling to Green Bay to face the NFC North Champion Packers (10-4). Kickoff at historic Lambeau Field (capacity 73,094) is scheduled for Noon CT on Sunday, December 23rd.
The two clubs have met only 10 previous times in the regular season. The Titans own a 6-4 advantage in the series, including a 4-1 mark against the Packers at Lambeau Field.
This week's game will be televised regionally on CBS, including Nashville affiliate WTVF NewsChannel 5. Greg Gumbel will handle play-by-play duties while Dan Dierdorf provides analysis.
The Titans Radio Network, including Nashville flagship 104.5 The Zone, will broadcast the game across the Mid-South with the "Voice of the Titans" Mike Keith, color commentator Frank Wycheck, sideline reporter Cody Allison and gameday host Larry Stone.
The game can be heard locally on 1400am WJZM.
Last Week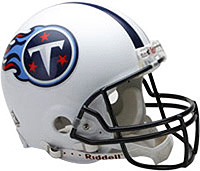 The Titans will play the Packers on a short week after hosting the New York Jets on Monday Night Football. They forced five turnovers and scored on rushing touchdowns by Chris Johnson and Jake Locker to defeat the Jets by a final score of 14-10.
Johnson's touchdown was one of the most memorable of his five-year career. In the second quarter, with the Titans trailing 3-0, he scored on a 94-yard run, the longest single rushing attempt in franchise history. It eclipsed the previous record of 91 yards, set initially by Sid Blanks in 1964 and matched by Johnson in 2009.
Johnson's 94-yarder was the NFL's longest run since 2006 (Chester Taylor) and the second-longest ever on Monday Night Football (99 yards by Tony Dorsett). Johnson's six career rushing touchdowns of 80-plus yards are twice the number of any other player in NFL history.
With two games remaining in the season, Johnson has reached the 1,100-yard mark for the fourth time. He has 1,159 yards and five touchdowns on 244 carries, an average 4.8 yards per attempt. He has five 100-yard games in 2012.
In his ninth career start, Locker completed 13 of 22 passes for 149 yards with no interceptions (79.5 passer rating). He also rushed for 43 yards on seven carries, including a 13-yard touchdown run.
Defensively, the Titans got two sacks and a fumble recovery from rookie linebacker Zach Brown. Cornerback Jason McCourty and safety Michael Griffin each posted a pair of interceptions.
The Packers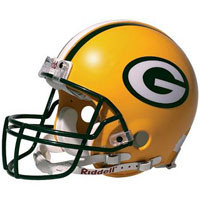 The Packers, winners of eight of their last nine games, clinched their second consecutive division title last week with a 21-13 road victory over the Chicago Bears. They currently own the NFC's third seed behind the Atlanta Falcons (12-2) and San Francisco 49ers (10-3-1).
Against the Bears, Packers quarterback Aaron Rodgers passed for 291 yards and completed three touchdown passes to wide receiver James Jones. The Green Bay defense recorded an interception and four sacks, including a pair of sacks by linebacker Clay Matthews.
Mike McCarthy is concluding his seventh year as head coach of the Packers. The Packers have now qualified for the playoffs five times under his direction, including a run to a Super Bowl XLV Championship at the conclusion of the 2010 season.
Rodgers is in his eighth NFL season and his fifth campaign as Green Bay's starting quarterback. The former first-round pick won the Associated Press Most Valuable Player Award in 2011 after passing for 4,643 yards and 45 touchdowns. In 2012, he leads the NFL with a 104.7 passer rating, completing 316 of 474 passes for 3,588 yards, 32 touchdowns and eight interceptions.
Titans-Packers Series At A Glance
Overall series (regular & postseason): Titans lead 6-4
Regular season series: Titans lead 6-4
Postseason series: None
Total points: Titans 246, Packers 189
Current streak: Three wins by Titans
Titans at home vs. Packers: 2-3
Titans on road vs. Packers: 4-1
Longest winning streak by Titans: 3 (2001-present)
Longest losing streak by Titans: 2 (1992-98)
Titans vs. Packers at LP Field: 2-0
Last time at LP Field: Packers 16 at TITANS 19 OT (11/2/08)
Titans vs. Packers at Lambeau Field: 4-1
Last time at Lambeau Field: TITANS 48 at Packers 27 (10/11/04)
First time: PACKERS 23 at OIlers 10 (11/19/72)
Mike Munchak's record vs. Packers: 0-0
Mike McCarthy's record vs. Titans: 0-1
Mike Munchak's record vs. Mike McCarthy: 0-0
A Titans Victory Would
Give the Titans a four-game winning streak against the Packers and an all-time record of 7-4 against the Packers.
Give the Titans a 30-14 record versus NFC opponents since 2002 realignment.
Improve Mike Munchak's career record as a head coach to 15-16.
Give Jake Locker a 4-6 career record as a starting quarterback.
What To Look For This Week
WR Kenny Britt (41 receptions in 2012) needs two receptions to set a new career high for catches in a season (42 in 2009 and 2010).
RB Chris Johnson can record his second consecutive 100-yard rushing game, the 34th 100-yard rushing game of his career and his sixth of 2012.
RB Chris Johnson (1,159 rushing yards in 2012) needs 41 rushing yards to record his fourth career season with 1,200 or more rushing yards.
WR Nate Washington can extend his streak of consecutive games with at least one reception to 77 (63 games with the Titans).
WR Nate Washington (2,989 receiving yards with Titans) needs 11 receiving yards to become the 13th player in franchise history to reach 3,000 career receiving yards with the club.
WR Kendall Wright (62 receptions) needs 10 receptions to tie Bill Groman (72 in 1960) for first place on the team's all-time rookie receptions list.
Titans-Packers Series History
There have been only 10 all-time matchups in the regular season between the Titans and Packers. The Titans, who hold a 6-4 advantage in the series, have won the last three games, including two victories at LP Field.
In an unusual trend, each team has fared better on the road than at home, with the Titans owning a 4-1 record at Lambeau Field and the Packers building a 3-2 record at Houston/Tennessee.
The trend began with the first ever Oilers-Packers game on November 19th, 1972, three seasons into the NFL-AFL merger. In that game, played at the Houston Astrodome, the Packers won 23-10.
The Titans and Packers last met in the regular season on November 2nd, 2008 at LP Field. Rob Bironas made a 41-yard field goal in overtime to give the Titans the win after hitting the upright on a 47-yard attempt at the end of regulation.
The last time they met in the regular season at Lambeau Field was October 11th, 2004. In front of a national audience watching Monday Night Football, the Titans won by a final score of 48-27.
Packers quarterback Brett Favre was intercepted three times, twice by safety Lamont Thompson, and the Titans also recovered three fumbles. Running back Chris Brown rushed for 148 yards, with touchdown runs of 37 and 29 yards, while Steve McNair passed for 206 yards and two touchdowns.
The two clubs built a familiarity over the last decade in the preseason. They concluded eight consecutive preseasons against each other from 2002–2009, and the Titans were 6-2 in those games.
Titans-Packers: The Last Meeting
Green Bay Packers 16 at Tennessee Titans 19 (OT)
Sunday, November 2nd, 2008
LP Field, Nashville, TN
| | | | | | | |
| --- | --- | --- | --- | --- | --- | --- |
| | 1 | 2 | 3 | 4 | OT | Final |
| Green Bay Packers | 0 | 10 | 3 | 3 | 0 | 16 |
| Tennessee Titans | 3 | 10 | 3 | 0 | 3 | 19 |
Rob Bironas' 41-yard field goal in overtime gave the Titans a 19-16 win over the Green Bay Packers at LP Field in Week 9 of the 2008 regular season. The win gave the Titans eight consecutive victories to open the season.
The game-winner was the fourth field goal of the game for Bironas, who had an opportunity close the game at the end of regulation. However, the 47-yard attempt ricocheted off the right upright, sending the contest to an extra period.
Tennessee won the overtime coin toss, and after the kickoff they took over at their own 22-yard line. With running backs Chris Johnson and LenDale White accounting for every yard on the drive, they marched 55 yards before Bironas' field goal.
Johnson, who gained 29 rushing yards and 16 receiving yards on the final drive, finished the day with a game-high 161 yards from scrimmage. He led the team with 89 rushing yards and scored the club's only touchdown of the game.
White totaled 77 yards on eight carries, including the game's longest run of 54 yards.
The Tennessee defense, meanwhile, surrendered a season-high 390 yards to the Packers. However, they created two turnovers, totaled four sacks and denied the Packers on two key fourth-down attempts to limit Green Bay's scoring opportunities.
The Titans took the lead early in the game when they scored on their opening possession. An 11-play, 53-yard drive resulted in a 31-yard field goal by Bironas.
Near the start of the second quarter, Bironas added a 25-yard field goal. The Packers immediately responded with a 52-yard completion from quarterback Aaron Rodgers to Greg Jennings. That set up a 23-yard field goal by Mason Crosby to cut the Titans' lead in half.
On Green Bay's next drive, they moved the ball 71 yards on 12 plays. Rodgers found Donald Driver at the goal line for a five-yard touchdown pass, putting the Packers ahead 10-6. Driver was the game's leading receiver with seven catches for 136 yards.
On the ensuing Titans drive, White registered the second-longest run of his career, taking a handoff 54 yards. Then, after Johnson caught a 17-yard pass from Kerry Collins, the rookie running back finished the drive with a three-yard touchdown run.
Bironas (22 yards) and Crosby (25 yards) exchanged field goals for the only points in the third quarter.
With the Packers trailing 16-13 with less than nine minutes remaining in the fourth quarter, a 29-yard reception by Driver helped put them in position to tie the score on a 38-yard field goal by Crosby.
The Titans nearly ended the game in regulation. Beginning a drive at their own eight-yard line with 1:49 on the clock, Collins moved the team down the field with short and intermediate passing plays, including a 20-yard strike to Justin McCareins. With four seconds remaining, Bironas lined up for a 47-yarder, but it struck the right upright, setting the stage for the game winning drive in overtime.