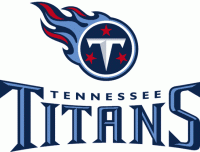 Green Bay, WI – With 2:51 left in the game, the Tennessee Titans went 53 yards in 6 plays to get their only score of the day. The drive was capped off with a Jake Locker 2 yard pass to Kenny Britt for the touchdown.
The drive was the only positive moment in what was otherwise a down day for Tennessee as the Green Bay Packers romped to a 55-7 victory Sunday. The Packers offense was clicking as it complied 460 yards, 28 first downs and 7 touchdowns. Green Bay's time of possession was 34:24.
"Obviously we didn't play very well at all today against a team that I thought we would play much better against. On the offensive side of the ball, we struggled, turned the ball over and missed plays that were there for us," stated Tennessee Titans head coach Mike Munchak.
"We lost confidence in what we were doing because of having a lot of different guys playing due to injuries. We got behind early and we were forced to throw much more than we wanted to. You aren't going to win many games when you go three-and-out the first three times and turn the ball over twice against a good football team at home," said Munchak.
For Green Bay, Aaron Rodgers was 27 of 38 pass attempts for 342 yards and 3 touchdowns. Rodgers also ran for 11 yards and a touchdown. Ryan Grant rushed for 80 yards and 2 touchdowns on 20 carries. James Jones was the Packers leading receiver with 100 yards and a touchdown on 7 receptions.
"It seemed like the defense held them to a couple of field goals early and then held up well when they were put in bad situations. In the second half, the dam broke and the Packers started to make plays on offense and started to frustrate our defense," stated Munchak.
Munchak went on to say, "The fact that we weren't doing well on offense put the defense out there a lot and put them with a short field a couple of times. Then all of a sudden you saw us miss some tackles, Rodgers was getting the ball out of his hands quickly and they took advantage of our frustration."
The Tennessee Titans offense had a terrible game. Jake Locker had an off day, throwing behind receivers, was picked off twice and got sacked seven times.
"We had guys open. The first interception was just unfortunate. I wasn't able to get it out there like I wanted to," said Titans Quarterback Jake Locker. "The second one was a little bit of a miscommunication. I was doing one thing and he was doing another and it ended up bad for us."
There was one point where the receiver cut the route off and Locker threw the ball down field like it was a go route. All in all, the offense was out of sync and struggled all day against the Packers defense.
"You have to make plays to beat a team like this. I thought that we had a great week of practice and that we prepared the right way. For one reason or another, we didn't execute the way we needed to. It wasn't good enough today," stated Locker.
Jake Locker ended the day with 13 completions out of 30 attempts for 140 yards passing and scoring one touchdown. Locker had 2 interceptions on the day. He also ran for 32 yards.
Green Bay keyed in on Chris Johnson limiting him to 28 yards on 11 attempts. His longest run was for 8 yards. Johnson also caught two balls for 13 yards.
"It's really tough. It seems like the trend all year is we either do good or we do really bad, and that's something that has to change," said Chris Johnson.
Kenny Britt led Titans receivers with 2 receptions for 41 yards and a touchdown. Damian Williams pulled down 3 balls for 39 yards. Nate Washington grabbed 2 balls for 15 yards.
With the win, Green Bay locks up the NFC's #3 seed for the playoffs. If the Seattle Seahawks beat the San Francisco 49ers Sunday night, the Packers can still get the #2 seed and a first round bye.
Green Bay Packers head coach Mike McCarthy said "Very convincing victory for our football team today. Very pleased with how all three phases played. I'll start with the defense. I thought we were dominant for the second week in a row, playing off of last week's performance in Chicago. Today to sack the quarterback seven times, stop the run… I just really like the way our defense is playing. So many different guys contributing."
"Going onto special teams, I thought we covered very well and had good production in the return game. I haven't seen the statistics, but I would think we won the field position battle. Turnover ratio was also a big factor for us, particularly and in the first half and the points that came off of the turnover ratio," stated McCarthy.
"Offensively, I thought we had very good tempo and play selection at the line of scrimmage. I thought Aaron did an excellent job. The offense was obviously very productive. [In terms of] point production, we left a little bit on the field in the first half. The way we played in the third quarter was what we were looking for," said McCarthy
McCarthy went on to say "Tennessee's defense challenged us and I thought Aaron did a very good job taking what was there. I'm very pleased with the victory here at home. We have eleven wins and we're looking forward to going up to Minnesota."
Of the game, Mike Munchak said "It wasn't pretty, but I think it is really hard to tell or say if anyone was quitting. I don't think that at all. I never have and I never will. That is a pretty tough statement to say."
"By no means did we play our best. I look at it more of that we had a lot of frustration that made us not make good decisions more so than someone thinking that they won't play as hard. Playing hard wasn't the problem. It was more not playing smart and then letting frustration get the better of us," said Munchak.
The Tennessee Titans are back home Sunday, December 30th to take on the Jacksonville Jaguars for their last game of the season. Kickoff at LP field is slated for 12:00pm CST.
Inactives For The Game
Tennessee Titans
#11 QB Rusty Smith
#13 WR Kendall Wright
#29 CB Ryan Mouton
#58 LB Colin McCarthy
#60 C Kevin Matthews
#66 T Mike Otto
#90 DE Scott Solomon
Green Bay Packers
#21 S Charles Woodson
#44 RB James Starks
#83 TE Tom Crabtree
#87 WR Jordy Nelson
#98 C.J. Wilson
#99 DE Jerel Worthy
Box Score
Tennessee Titans vs. Green Bay Packers
| | | | | | |
| --- | --- | --- | --- | --- | --- |
| | 1 | 2 | 3 | 4 | Final |
| Tennessee Titans | 0 | 0 | 0 | 7 | 7 |
| Green Bay Packers | 14 | 6 | 14 | 21 | 55 |