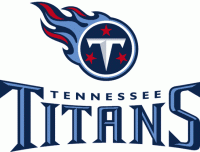 Nashville, TN – Tennessee Titans' Jake Locker has seen a different test each game he's started this season but will have increased familiarity with Jacksonville's defense on Sunday.
For the first time this season, the Titans' second-year quarterback and first-year starter will have the benefit of having played a full game against the upcoming opponent.
"You have an idea of who they are, personnel-wise and scheme-wise a little bit and you can really focus in on some of the finer details of what they're doing and try and prepare yourself that much more," Locker said.
Locker completed 23 of 40 passes (57.5 percent) for 261 yards the first time against the Jacksonville Jaguars on November 25th and will look to build on those numbers this week in the season finale.
Locker envisioned a smoother ride in his first 10 starts in the NFL. He is 3-7 so far and suffered injuries to his left, non-throwing shoulder twice in the first four games, knocking him out against the New England Patriots in the opener and early at the Houston Texans, causing him to miss more than three quarters of that game and the following five contests.
The Titans are 2-4 since Locker's return. He said he views the challenges the Titans have faced this season — from a long list of injuries to mistakes that they need to and can clean up — as a test of their character that will lead to positives in the future.
"I think people's true character gets tested when your back is against the wall and you've got people criticizing you and doubting what you're doing, so I think the best part about that is it allows you to come together as a group as a unit and gives you something to rally around," Locker said. "As bad as it may seem, it can be really good in the locker room. It can be good for a young group of guys that, that's all you have to count on, the guys in that locker room. Sometimes you don't see that right away, but that's something you can build, and it becomes real useful down the road."
Titans offensive coordinator Dowell Loggains, who was promoted from quarterbacks coach November 26th, said he thinks Locker is learning fast and a lot about himself and teammates.
"The thing is he's getting his lumps in right now, and that always helps," Loggains said. "We've got to do a much better job, the staff and the playmakers and the people around him of doing our jobs to help him do his job. I do believe the one thing about quarterback play is the way you're successful at the position is you get 10 other guys doing their jobs around him."
Consistently placing the 10 other guys around Locker has been difficult this season. Tennessee (5-10) will start its third different combination of offensive linemen in as many games, and is likely to be without its top two tight ends (Jared Cook's season ended December 13th, and Craig Stevens suffered a concussion last week). Loggains said he thinks Kenny Britt is at "80 percent" as he's battled all season from last year's ACL and MCL injuries. Kendall Wright, who leads the team with 62 catches, was also missed last week.
Loggains' plans often try to create mismatches and exploit them. He said the simultaneous absence of Cook and Wright showed up in Green Bay, particularly on third down.
"(On third down), you don't have Cook to control the middle of the field, they're going to over-populate the line of scrimmage, they're going to put eight people in the box," Loggains said. "Teams are going to play a lot more press-man until you show you can win outside, and that's where you lose those type guys, the guys that can do stuff after the catch. Obviously, Jared's a big body guy, and Kendall is really quick, so they have the ability to separate (from defenders)."
Tennessee went 4-for-15 on third down and 0-for-2 on fourth down, and Locker took seven sacks against Green Bay.
Although the Titans have one remaining starter — Michael Roos — on the offensive line from training camp, Locker said he is not worried about protection this week.
"That kind of apprehension will definitely allow you to get beat," Locker said. "You've got to go in with confidence no matter who you line up with. I believe in all 10 guys in that huddle no matter who they are. They come in here and they work day-in and day-out. They prepare the right way. I know that. I'm in the locker room with them. I'm in games with them, and I trust those guys and I'm proud to play with them."