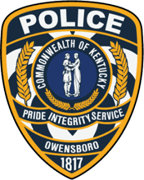 Owensboro, KY – On December 30th, 2012, detectives with the Owensboro Police Department investigated a tip they received from the public.
That investigation allowed detectives to secure an arrest warrant for suspect, Weston Hurd, who lives in Henderson, Kentucky.
The warrant charged Hurd for the robbery of First Security Bank on December 28th, as well as the Kentucky Telco Bank on October 2nd. Both locations are in Owensboro.
Owensboro detectives worked jointly with the Henderson Police Department and Kentucky State Police to serve the warrant.
Hurd is currently lodged in the Henderson County Detention Center.
For more on the story, see: Owensboro Kentucky Police Department requests assistance finding Bank Robbery suspect [1]
Weston Hurd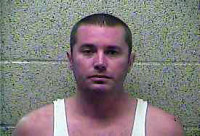 Name: Weston Hurd
Race: W
Sex: M
Age: 39
Given Address: 1618 Lee Drive, Henderson, KY. 42420
Charged With: Robbery, 1st Degree – Class B Felony (two counts)
[1] Owensboro Kentucky Police Department requests assistance finding Bank Robbery suspect: https://www.clarksvilleonline.com/2012/12/30/owensboro-kentucky-police-department-requests-assistance-finding-bank-robbery-suspect/