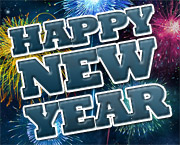 Clarksville, TN – Residents of Clarksville-Montgomery County gathered at area bars and pubs to celebrate the New Year last night.
Crowds were heavy and spirits was high as the end of 2012 approached, and 2013 was poised to begin. I traveled around Clarksville to document the New Years festivities.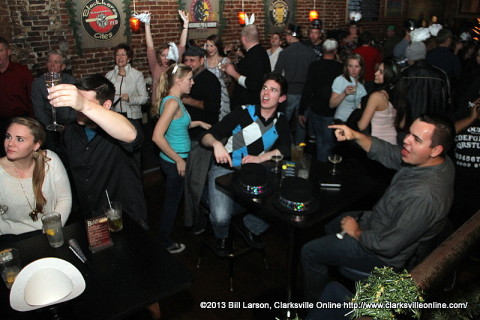 Large Crowds were gathered each of the places I stopped throughout the evening. I took photos at O'Conners, The Lodge, O'Neal's, The Coup, The Gilroy, The Riverview Inn, The Blackhorse Pub and Brewery's Taproom which was where I ended up at 12:00am as 2013 began, Kelly's Pub, Wild Woody's, and the Electric Cowboy. I would like to thank all of the locations which allowed me to take photos for the gallery in this story!
As the Ball dropped and the New Year began champagne was poured, couples kissed and hugged, people pumped their firsts in the air, and a sense of celebration and expectation filled the air. 2012 wasn't a bad year when you look at it in totality, however everyone hopes that 2013 will be a better year than the last one.
Photo Gallery