Austin Peay Governors vs. UT Martin
Saturday, January 5th, 2013 | 6:00pm
Elam Center| Martin, TN

Martin, TN – After three straight excruciating defeats, including the last two by two points, Austin Peay will attempt to find that winning formula, 6:00pm, Saturday when it plays UT Martin at the Elam Center.
«Read the rest of this article»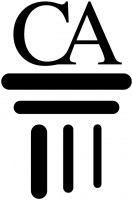 Clarksville, TN – A Clarksville teacher will be getting the trip of a lifetime as she attends President Barack Obama's inauguration.
Kimberly Goad is a sixth grade teacher at the Clarksville Academy, and was selected from a national field of educators to attend this year's event.  Goad will attend the presidential inaugural conference in Washington D.C., and will act as a faculty advisor for middle school students traveling to this prestigious event.  Goad was chosen by the National Young Scholars Program.
«Read the rest of this article»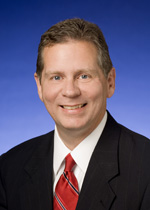 Clarksville, TN – Tennessee State Representative Joe Pitts provides Clarksville Online periodic updates and newsletters from his 67th District Legislative office.  This is his latest submission:
January brings an opportunity to make, and break resolutions, and think about filing your federal income tax return.  Before you stop reading here please let me bring to your attention an opportunity to put more cash in your pocket as you complete your tax return.
It is called an Earned Income Tax Credit (EITC) and for certain wage earners between the ages of twenty five to sixty five, earning less than $43,000 with three children in the family, you could qualify for this credit and increase your refund by hundreds and maybe thousands of dollars. «Read the rest of this article»
Austin Peay Lady Govs vs. Southeast Missouri
Saturday, January 5th, 2013 | 2:00pm (CT)
Cape Girardeau, MO | Show Me Center (7,000)

Cape Girardeau, MO – Austin Peay women's basketball team opens Ohio Valley Conference play against Southeast Missouri with a 2:00pm, Saturday, January 5th contest in Cape Girardeau, MO.
«Read the rest of this article»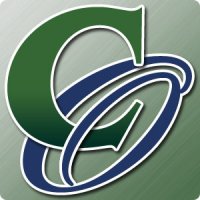 Clarksville, TN –  One of the many reasons so many people enjoy our website is that we're local folks who know our community. We're not trying to be anything we're not.  While so many websites continue to follow the failing newspaper model, Clarksville Online has and always will be reliable source of local news, sports, religion, opinion and more.  Those who contribute to our site know that they have the freedom to share their opinions without restriction, or corporate influence.
Refreshing isn't it? «Read the rest of this article»
APSU Sports: Austin Peay Women's Track and Field

Clarksville, TN – Austin Peay State University women's track and field team returns from its winter break at this weekend's Ed Temple Classic, hosted by Tennessee State at the Gentry Center, beginning at 8:00am, Saturday.
«Read the rest of this article»
Clarksville, TN –  Congressman Marsha Blackburn has introduced the first Pro-Life bill in the House that would block funding from going to profitable abortion businesses.
Blackburn (TN-7) has introduced the Title X Abortion Provider Prohibition Act (H.R. 61) which would stop the Department of Health and Human Services (HHS) from providing federal family planning assistance under Title X to abortion businesses until they certify they won't provide and refer for abortions. The reintroduction of this legislation in the 113th Congress is similar to legislation former Congressman Mike Pence introduced in the 112th Congress (H.R. 217). «Read the rest of this article»
Clarksville, TN – If your list of resolutions this year includes taking up running—and if you're a woman—you should know this up front: for every female runner, there are half a dozen naysayers with an arsenal of reasons why she should stop.
This is especially true for the middle-aged runner. I was reminded of this phenomenon last month at a local gym when I had one of those experiences that leaves a person slack-jawed and wondering, "Did that just happen?" «Read the rest of this article»

Clarksville, TN –  Clarksville Police officials are circulating a surveillance video asking for the public's help in identifying a burglary suspect.
The man broke into the High Notes Tavern on Ashland City Road on the morning of December 27th at approximately 5:00am.
«Read the rest of this article»

Clarksville TN – The 2013 edition of the Clarksville city council was sworn in this week. They also held their first official meeting of the year. So what's new?
Not much.
Voters had real opportunity to make change this past November, but as we've seen, we say we want change, but we're not willing to vote for it. It's a real curiosity to me that with all the complaining, and the obvious need for something to change, the voters just don't seem to care. Why do we keep putting the same people in office, then gripe about what they're doing? «Read the rest of this article»