APSU Sports: Austin Peay Men's Basketball

Martin, TN – Austin Peay State University has found different ways to lose during its current losing streak, but Saturday night was a new one.
Official Andrew Walton called an over-the-back foul on Chris Horton with 0.1 seconds left in overtime, and UT Martin cashed in with a pair of free throws to hand the Governors their eighth straight loss, 76-74, in Ohio Valley Conference basketball action.
«Read the rest of this article»

It's smart to review coverage terms for multiple areas
Nashville, TN – As you ring in the New Year, it is a good idea to evaluate your insurance coverage. The National Association of Insurance Commissioners (NAIC) – of which Commerce and Insurance is a member – offers these tips and reminders to help with your review. «Read the rest of this article»
APSU Sports: Austin Peay Women's Basketball

Cape Girardeau, MO – Austin Peay State University women's basketball team could not overcome a lack of intensity on the defensive end and dropped its Ohio Valley Conference opener, 71-57, to Southeast Missouri, Saturday at the Show Me Center.
«Read the rest of this article»
Clarksville, TN – Journey to a New Beginning is an 8 week group that helps you find freedom from the pain of disappointment and loss.
Whether you have lost a loved one, a relationship, marriage, financial security, job, or your health, this group offers a caring place to walk through the grief of any major life change. «Read the rest of this article»
3,562 Deer Harvested in Montgomery County

Nashville, TN – The second of the season's youth hunts, scheduled for January 12th-13th, will conclude the 2012-13 deer hunting season in Tennessee.
Youth, ages 6-16 years of age may participate. The young sportsmen must be accompanied by a non-hunting adult at least 21 years of age who must remain in a position to take control of the hunting device.
The accompanying adult must comply with fluorescent orange regulations, as specified for legal hunters. Multiple youths may be accompanied nu a single qualifying adult. «Read the rest of this article»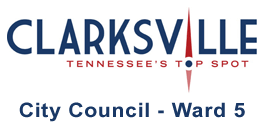 Clarksville, TN –  Born in Philadelphia into a military family, Valerie "Val" Guzman would spend most of her childhood traveling the world.  As most "military brats" understand, it's hard to put down roots when your family changes duty stations every couple of years.
But Val Guzman put down roots in Clarksville  20 years ago with her husband Catarino "Cat" Guzman, and today she's the newly elected Ward 5 Clarksville city councilman.
«Read the rest of this article»
Early Registration Discount


Clarksville TN –  If you're ready to develop a new skill, learn a new language, explore a new idea, or seek a new career, then Austin Peay State University's Center for Extended and Distance Education has something for you.
New students receive a ten percent discount on selected courses if you register early. «Read the rest of this article»
Recently, I saw a graphic on Facebook depicting certain states in the USA where there were more people on welfare than working in that state. A couple of days later, I read a post that a friend shared on Facebook, again, about welfare.
I was not surprised at the post, rather, reminded that sometimes it takes a couple nudges for us to see what we're really seeing. The post was from Mike Huckabee, a former preacher and presidential candidate. «Read the rest of this article»
Private First Class Glenn Schoenmann's body will return after 62 years
Nashville, TN – Tennessee Governor Bill Haslam and Department of Veterans Affairs Commissioner Many-Bears Grinder solemnly announce the body of Private First Class Glenn Schoenmann will finally be laid to rest after 62 years.
Schoenmann was assigned to Company M, 3rd Battalion, 31st Infantry Regiment, 7th Infantry Division in the United States Army when he was involved in the infamous Battle of Chosin Reservoir in North Korea on November 28th, 1950.
«Read the rest of this article»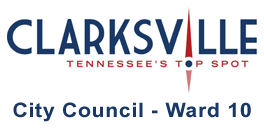 Clarksville, TN – I hope everyone had an enjoyable and safe start to the New Year. The city council cranked-up 2013 with two meetings on Thursday evening.
A special session was held to swear-in elected members and confirm the mayor's choice for pro tem. Then a couple of hours later, the usual first Thursday of the month regular voting session was conducted. «Read the rest of this article»