Austin Peay Lady Govs vs. UT Martin
Monday, January 7th, 2013 | 5:30pm (CT)
Martin, TN | Elam Center (5,000)

Martin, TN – The second of four three-game road trips this season comes to an end when Austin Peay women's basketball team visits 2011-12 OVC regular-season and tournament champion UT Martin in a contest now scheduled to tip-off at 5:30pm, Monday.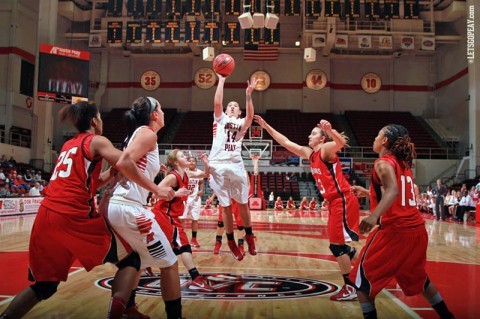 The Lady Govs return to action after a lackluster 71-57 OVC-opening loss at Southeast Missouri, Saturday.
The Skyhawks suffered an 82-72 home loss to Murray State, Saturday.
The Skyhawks have won four of the last five meetings in the series, including a sweep of last season's regular-season series.
Lady Govs Ledger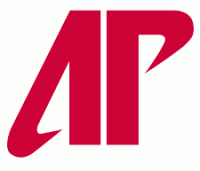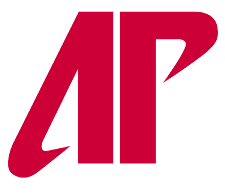 Austin Peay visits the Elam Center with a 1-7 mark in games away from the Dunn Center this season. The Lady Govs haven't shot the ball well this season, making just 39.3 percent of their shots during the season, but have topped 40 percent seven times and are 5-2 in those contests. Rebounding also has been a concern in the early going, with the team racking up a minus-6.9 rebounding margin.
Eight APSU players have played in every contest, Austin Peay has won the turnover battle in nine games and owns a plus-2.2 turnover margin. Seven players are averaging five or more points per game, with two players averaging double figures (Meghan Bussabarger and Leslie Martinez at 11.7 and 10.0 points per game, respectively).
Skyhawks Squawk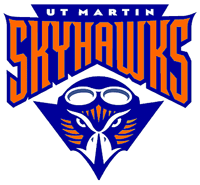 UT Martin began OVC action with a three-game homestand, defeating Jacksonville State (93-63) in its opener before falling to Murray State (72-82). UTM is 5-4 at the Elam Center this season. The Skyhawks are the OVC's top scoring offense (70.9 ppg), but thanks to the nation's 59th toughest schedule (including four nationally ranked opponents) they rank last in scoring defense (71.1 ppg).
Junior Heather Butler ranks seventh among Division I scorers at a league-leading 22.1 points per game. Junior Jasmine Newsome is averaging 19.5 points per game (28th nationally). That duo combine for 41.8 of UTM's 70.9 points per game, or 58.9 percent of the team's offense – a number that is up from last season's 54.1 percent of the offense. Senior Rickiesha Bryant leads the team in rebounding (5.9 rpg) and blocked shots (2.1 bpg).
An Austin Peay Win Would
Be its first OVC win this season… be its second win away from the Dunn Center this season… make it 2-7 away from the Dunn Center… make it 1-1 in January… be its first win at the Elam Center since January 8th, 2009, ending a two-game losing streak there… improve Daniels' record to 78-124 overall and 51-61 in OVC play… make the Lady Govs 431-597 overall since 1976-77.
An Austin Peay Loss Would
Be its second straight loss… be the second straight season it has opened OVC play 0-2… be its third straight loss at the Elam Center… make it 1-8 away from the Dunn Center… make it 0-2 in January… drop Daniels' record to 77-125 overall and 50-62 in OVC play… make the Lady Govs 430-598 overall since 1976-77.
Notes and Notables from Last Outing
Lady Govs at Southeast Missouri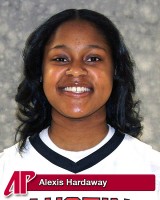 Austin Peay led for a total of 1:14 in the contest. Freshman Alexis Hardaway made the game's first basket and then her two free throws gave APSU a lead it would hold for one minute more. Hardaway finished a rebound shy of her first double-double. Her career-high tying 11 points led APSU while her nine rebounds set her career high.
Senior Leslie Martinez' 14 rebounds tied a career high she also had eight points, four assists and three steals. After scoring only two points in the first half, senior Meghan Bussabarger finished with 10 points and six rebounds.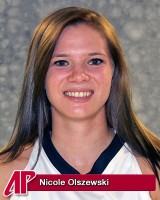 Senior Nicole Olszewski, the OVC's leading three-point shooter by percentage, made two of her three tries at Southeast Missouri. Freshman Tiasha Gray scored seven points but did not receive credit for an assist.
Southeast Missouri shot a season-best 47.4 percent against the Lady Govs defense, making a season-best 27 field goals.
Entering Saturday's contest no Southeast Missouri player had scored more than 18 points. Both Jordan Hunter (21 pts) and Brittany Harriel (19 pts) topped that mark.
Previous Meeting Against UT Martin
Austin Peay 62 – UT Martin 86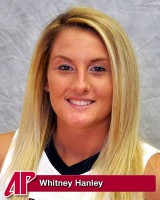 Martin, TN – Senior guard Whitney Hanley scored 20 points for the 16th time this season but it was not enough as Austin Peay State University women's basketball team dropped an 86-62 decision to newly crowned Ohio Valley Conference champion UT Martin, Thursday night, at the Elam Center.
Austin Peay surrendered a game-opening 6-2 run and later a 9-0 run and found itself down by 11 points, less than seven minutes into the game. The Lady Govs would battle and eventually got the lead back to four points, 31-27, when freshman guard Shelby Olszewski banked in a three-pointer.
Sophomore guard Nicole Olszewski made a basket on APSU's next possession to trim the lead to five points, 34-29, with 4:18 left but that would be the team's final score of the half.
UT Martin, which learned it had clinched the OVC's regular-season title outright midway through the first half, closed the final 4:18 of the opening frame with a 9-0 run to build a 14-point, 43-29, halftime lead. Sophomore guard Jasmine Newsome scored seven of her 11 first-half points in the final 4:18.
The Skyhawks did not let up in the second half pushing their lead to 21 points in the opening minutes. Austin Peay broke its scoring drought 4:30 into the half when Whitney Hanley made a three-pointer. However, that eight-plus minute span without a basket doomed the Lady Govs.
UT Martin responded with a 9-2 run, sparked by Heather Butler's six points, that pushed the lead back to 23 points with 12:05 left. Austin Peay would not get closer than 20 points the game remainder.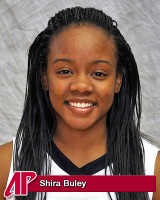 Hanley finished with a team-best 20 points on 8-of-19 shooting before being pulled late in the second half after playing 34 minutes. Junior Meghan Bussabarger notched her season's third double-double – and first since December 31st at Morehead State – with an 11-point, 10-rebound performance. Freshman Shira Buley came off the bench and posted a career-best six assists.
Newscome nearly had a triple-double to lead UTM, with a 20-point, 11-assist outing that included seven rebounds. Jaclissa Haislip added a 20-point, 12-rebound double-double performance. Sophomore Heather Butler, who was held scoreless in the first half, bounced back in the second half and finished with 18 points and eight assists.
Last Time Out
Austin Peay Falls at Southeast Missouri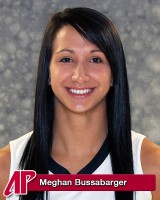 Cape Girardeau, MO – Austin Peay State University women's basketball team could not overcome a lack of intensity on the defensive end and dropped its Ohio Valley Conference opener, 71-57, to Southeast Missouri, Saturday at the Show Me Center.
Austin Peay (5-8, 0-1 OVC) again suffered through a slow start, making two field goals in the first three minutes before without a basket over the next five minutes. Southeast Missouri used an 10-0 run during that drought to build a 13-4 lead with 13:20 left.
The game was a see-saw affair the half's remainder with Austin Peay getting within a basket or tying the game, but unable to gain the lead. Southeast Missouri saw its lead erased twice but closed the half with a 7-2 run to take a 10-point, 37-27 lead into halftime.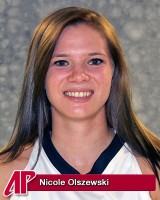 Austin Peay scored the second half's first five points – courtesy senior Meghan Bussabarger's layup and junior Nicole Olszewski's three-pointer. However, the Lady Govs would not get closer than five points in the second half.
Southeast Missouri (6-8, 1-1 OVC) fended off the Lady Govs charge and built the lead back to 10 points by the 12-minute mark. The Redhawks lead expanded to 18 points with 3:10 left and they would not be threatened the
game's remainder.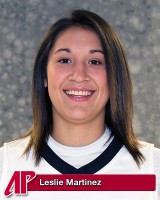 Freshman Alexis Hardaway led Austin Peay with 11 points and nine rebounds. Bussabarger and Nicole Olszewski each added 10 points. Senior Leslie Martinez finished with career-high tying 14 rebounds. The Lady Govs offense was held to 37.3 percent (22-of-59) shooting on the night.
Southeast Missouri Jordan Hunter led all scorers with 21 points and Brittany Harriel added 19 points – both topping the previous season high by a SEMO individual. The Redhawks posted a season-best 47.4 percent (27-of-57) shooting percentage which included a 38.9 percent (7-of-18) outing from three-point range.
Media Center
Radio: Governors Sports Network (David Loos, play-by-play)
Live Stats: www.UTMSports.com
Live Audio: www.LetsGoPeay.com
ipTV: www.OVCDigitalNetwork.com
Head Coaches
Austin Peay – Carrie Daniels (Austin Peay, 1996) is 77-124 (.383) in her seventh season as a head coach at Austin Peay. UT Martin – Kevin McMillan (Rhodes, 1989) is 61-49 (.555) in his fourth season at the school and as a head coach.
Series: APSU leads, 40-27 (APSU leads 20-13 at Martin) | Streak: UTM, two wins | Daniels vs. UTM: 7-5