APSU Sports: Austin Peay Women's Basketball

Martin, TN – Senior Leslie Martinez finished with 20 points and nine rebounds but it wasn't enough as Austin Peay State University women's basketball team dropped an 84-57 Ohio Valley Conference decision to UT Martin, Monday night, at the Elam Center.
«Read the rest of this article»
Clarksville, TN – The three major stock indices finished up for 2012 and continued to climb in the new year as Congress passed a last-minute plan to avoid most of the so-called "fiscal cliff."
The Congressional Budget Office estimates these measures will add $4 trillion to the deficit over the next 10 years, while raising $620 billion in revenue through a series of tax increases on wealthier Americans.
The 2011 temporary cut to Social Security payroll taxes was not extended, increasing them from 4.2% to 6.2% effective immediately. The 2 percentage point increase means everyone will take home less each paycheck, which could impact consumer spending growth over the near term, according to Raymond James Chief Economist Scott J. Brown, Ph.D. «Read the rest of this article»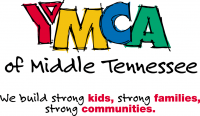 Clarksville, TN – An 8 week group that helps you overcome negative thought patterns through emotional healing, affirmation, and encouragement.
Learn more about your gifts and purpose while developing a more positive self-image. «Read the rest of this article»

Clarksville, TN – On Wednesday January 9th, the Customs House Museum and Cultural Center will hold their "Let's Find: Teeth" program from 10:30am-11:30am.
Children 3-5 years old and their grown-ups are invited to explore the Museum from a child's perspective. Remember to brush your teeth before you come to the Museum for this month's activity because you'll be visiting the office of Dr. Jefferson, a former Clarksville dentist.
«Read the rest of this article»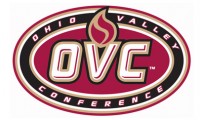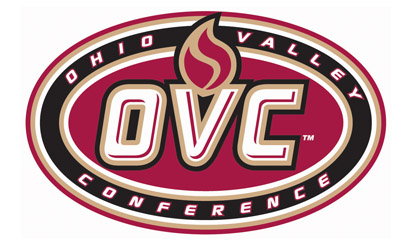 Clarksville, TN – Austin Peay State University junior guard Travis Betran, who averaged 26 points per game in two Ohio Valley Conference contests last week, has been named the league's Newcomer of the Week, in voting of conference sports information directors.
It is the fourth time this season Betran has earned the Newcomer honor.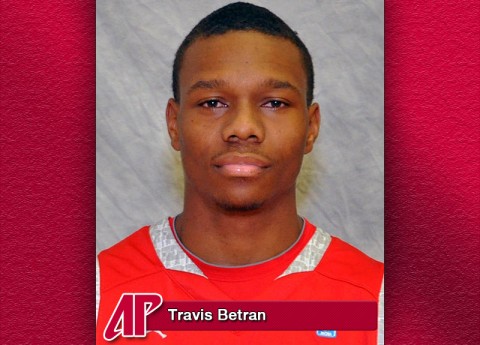 «Read the rest of this article»

Clarksville, TN – The Clarksville Police Department conducted impaired driving saturation patrols December 28th, 29th, and 31st, 2012 partially funded by the Governor's Highway Safety Office .
During this time, there were 118 vehicles stopped and 121 charges issued. «Read the rest of this article»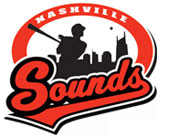 Nashville, TN – Can you sing?  Want to sing the National Anthem at a Nashville Sounds baseball game?  Then this is your opportunity.
The Nashville Sounds will hold tryouts for national anthem singers on Saturday, March 16th from 9:00am to 2:00pm at Greer Stadium in Nashville. All individuals and groups who are interested in singing "The Star Spangled Banner" prior to a 2013 home game must audition on this date, including all parties who have sung prior to a game in previous years.
«Read the rest of this article»

Clarksville, TN – Eve Ensler's touching, often hilarious series of monologues about women and performed by women has played to packed houses around the country, and the Roxy Regional Theatre's production of "The Vagina Monologues" — beginning its eleventh year on Friday, January 11th, at 8:00pm — is no exception.
Leslie Greene and Adriane Wiley-Hatfield are joined by a different guest actor each week in readings of these monologues based on interviews Eve Ensler conducted with 200 women about their views on sex, relationships, and violence against women.
«Read the rest of this article»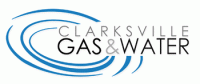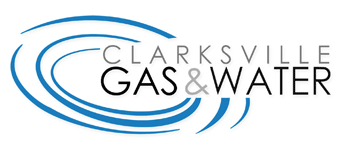 Clarksville, TN –  The Clarksville Gas and Water Department has been very busy as of late.  According to a press release, crews will continue working on Madison Street today.
Clarksville Gas and Water crews will continue natural gas line inspection and maintenance work today on Madison Street beginning at 9:30am.   Crews will close both westbound lanes of Madison Street from Tanglewood Drive to Liberty Parkway until 2:30pm.  The center lane will be designated for travel for westbound traffic. «Read the rest of this article»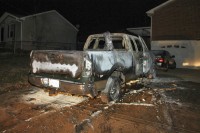 Clarksville TN – Arson is suspected in a series of vehicle fires early this morning in North Clarksville.  According to a press release from Clarksville Police Department spokesman Officer Jim Knoll, the fires occurred within a fifteen minute time frame.
Emergency responders, including Clarksville Fire Rescue, got the call at 3:00am, and had their hands full when they arrived.  Two of the fires occurred in the driveways at 1538 Cherry Tree Drive, and 1593 Boxcroft Court.  The third vehicle torched was in front of 312 Gomer Road. «Read the rest of this article»