Clarksville, TN –  Just when you thought there wouldn't be any good news on the jobs front, comes the announcement of new jobs and a plant expansion in Clarksville/Montgomery County.
Akebono Brake Corporation, a subsidiary of Tokyo, Japan-based Akebono Brake Industry Co., Ltd., a global provider of advanced noise, vibration and harshness (NVH) and braking solutions to the world's automotive industry, announced on January 9, 2013 that it will be moving forward on an $82 million expansion of its Clarksville, TN location.  This will also mean approximately 94 additional jobs to the community.
"I am very pleased to announce Akebono's continued investment in our Clarksville facility," said Tammy Francesckina, the Clarksville Plant Manager.  "This investment allows us to improve our manufacturing processes, increase our depth of manufacturing, and offer our customers a more diversified product portfolio.  The planned expansion will certainly have a positive impact for both our customers and our community."
This announcement didn't just happen overnight.  It took a lot of work and negotiation from the state of Tennessee, the Tennessee Valley Authority, and city and county leaders in Clarksville.
In September 2012, Clarksville representatives including Kay Drew and James Chavez, President and CEO of the city-county Economic Development Council, along with Clarksville Mayor Kim McMillan, Chief of Staff, Charlie Koon and Montgomery County Mayor Carolyn Bowers, attended the Japan-U.S. Southeast Association (SEUS) meeting held in Tokyo, which was coordinated by Tennessee Governor Bill Haslam and attended by Commissioner of ECD, Bill Hagerty and staff.
During the trip, funded by the privately held Aspire Foundation, a special meeting was scheduled with the Akebono team, including Chairman, President & CEO, Hisataka Nobumoto, and Executive Vice President, Yoshimasa Ogino, to discuss their future plans for expansion in the North American market.
Upon returning to the States the discussion continued. A meeting to discuss possible incentives was held between Akebono executives and representatives of the Industrial Development Board, Tennessee Economic and Community Development (ECD) and Tennessee Valley Authority (TVA).
This will be the second expansion for Akebono in Clarksville-Montgomery County.  The plant, which is located inside the Corporate Business Park, has been in production since 1989.  Akebono acquired the plant from Robert Bosch LLC at the end of 2009 and promptly announced plans to expand the facility.
That expansion was completed in 2011. The newest expansion will take place in two phases, spanning across 2013 and into the second quarter of 2014, and includes construction of an on-site warehouse and installation of specialized furnaces during phase one and the addition of new equipment and machines in phase two.
Upon completion of this expansion, Akebono will be capable of caliper machining, plating and assembly, a process it has not been able to do at its Clarksville facility in the past.
Akebono is slated to have the new warehouse operational in April 2013.  It is projected that one-third of the approximately 94 new jobs will be filled in the spring of 2013 and the remaining will be filled by mid-2014.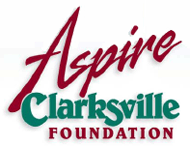 "This announcement makes a major statement about our exceptional workforce and our ability to do business with, and support the growth of, our existing industries," said Chavez. "We are extremely pleased that Akebono has chosen to grow in our business community."
Mike Evans, Executive Director of the Industrial Development Board put it this way;
"This announcement means the creation of good paying jobs for the people of Clarksville-Montgomery County, and we want to thank the State ECD and TVA for their participation in facilitating this expansion.  This will have a long term positive effect on not only the Corporate Business Park, but the community as well."
Akebono Brake Corporation, North America's leading supplier of advanced brake technology, is a leader in advanced brake and friction material development and production, with a focus on noise, vibration and harshness (NVH) analysis and control.
For more information, visit www.akebonobrakes.com.