Clarksville, TN – A 73 year old man, living on North Meadow Drive, used an innovative technique to catch an In-Home Care Nurse stealing money from his residence.
An In-home care nurse, Rhonda Mason, providing medical care for several years to a 73 year old man's son was caught on video camera stealing money from the residence.
On January 6th, 2013, the 73 year old man filed a police report in reference to Rhonda Mason, taking money from inside of his home.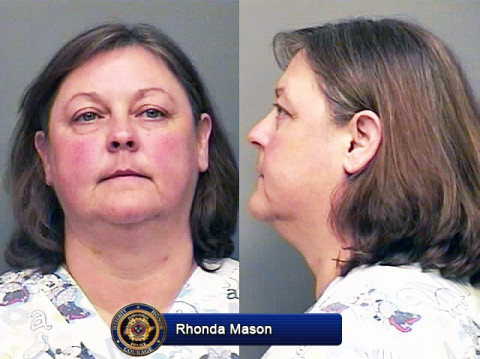 The man noticed a few months ago that an undisclosed amount of money had been taken from inside of the house, so he installed a hidden camera in the house to identify the perpetrator.
On two separate occasions, January 3rd and 4th, 2013, Mason was caught on camera taking money from inside of the house. The victim positively identified Mason as the person in the video, taking the money.
On January 9th, 2013, around 8:30am, Rhonda Mason was charged with Two Counts of Felony Theft.
The lead investigator is Detective Alan Morgan.
Rhonda Mason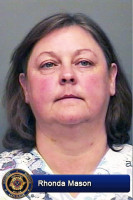 Name: Rhonda Mason
Race: W
Gender: F
DOB: 11/20/66
Given Address: 1398 Greenville Highway, Elkton, KY
Arresting Officer: Alan Morgan
Charged With: Two Counts of Felony Theft
Booked Into: Montgomery County Jail
Bond: $4,000.