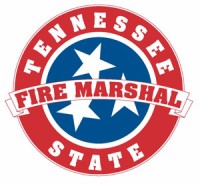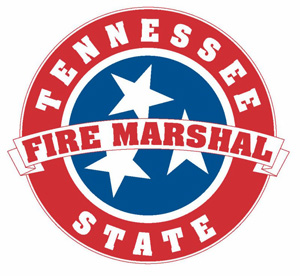 Nashville, TN – The Tennessee State Fire Marshal's Office is urging residents of manufactured homes – also known as mobile homes or trailers – to practice fire safety.
More than 250,000 of these homes exist in Tennessee.
"Fires move more quickly in smaller spaces, leaving occupants with less time to escape. This is why it is crucial to have working smoke alarms installed in all homes," State Fire Marshal and Commerce & Insurance Commissioner Julie Mix McPeak says. "Develop and practice a home fire escape with your loved ones so that everyone knows what to do when the alarm sounds." «Read the rest of this article»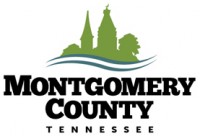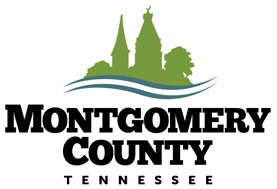 Montgomery County, TN – The Tennessee Department of Safety and Homeland Security has recently installed a self-service kiosk in the Montgomery County Election Commission Office located in the Veterans Plaza at 350 Pageant Lane, Suite 404, Clarksville, TN. This kiosk is one of 40 being installed across the state.
Do you need to renew your Tennessee Driver's License or get an ID?  It's fast, easy and available now! You can renew or replace your license or ID in minutes. «Read the rest of this article»
Clarksville, TN – There's nothing quite like learning to trust God one day at a time, especially when you're naturally an organized, plan-ahead person. Because God wants to teach us the lesson of trust, He'll take us through seasons that seem risky, illogical, frightening, or just plain grueling—seasons during which we can do little but rely on Him moment by moment.
This is what He did to Abraham when He told the patriarch to pack his luggage, pull up stakes, and start walking. He didn't say where Abraham was to go. He didn't give any specifics whatsoever. Yet we read that "Abraham, when called to go to a place he would later receive as his inheritance, obeyed and went, even though he did not know where he was going" (Heb. 11:8, NIV). «Read the rest of this article»
Morehead State vs. Austin Peay Lady Govs
Monday, January 14th, 2013 | 7:00pm (CT)
Clarksville, TN | Dunn Center (7,257)

Clarksville, TN – Austin Peay's four-game homestand continues when it hosts OVC East Division foe Morehead State in a 7:00pm, Monday contest. It will be the Lady Govs' first interdivisional contest this season.
«Read the rest of this article»

Montgomery County, TN – Emergency Management in Montgomery County has advised of potential flooding of roadways in low-lying areas.
Due to flooding on some roads in the area, schools will be delayed two hours on Monday, January 14th. «Read the rest of this article»

Nashville, TN – On Monday January 14th through Wednesday January 16th, 9:00am-3:00pm, there will be alternating lane closures on State Route 12 in both directions between mile markers 10.9 and 12.2 in order to mill, pave and stripe the roadway.
One lane will remain open. «Read the rest of this article»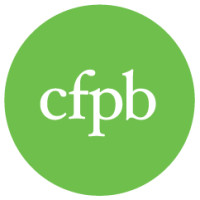 Iowa City, IA – Today, we're issuing one of our most important rules to date, the Ability-to-Repay rule. It's designed to assure the reliability of mortgages – making sure that lenders offer mortgages that consumers can actually afford to pay back. This is a simple, obvious principle that needs to be cemented in the housing market.
In the run-up to the financial crisis, we had a housing market that was reckless about lending money. Lenders thought they could make money on a loan even if the consumer could not pay back that loan, either by banking on rising housing prices or by off-loading the mortgage into the secondary market. This encouraged broad indifference to the ability of many consumers to repay loans, which dramatically increased mortgage delinquencies and rates of foreclosures. «Read the rest of this article»
Market Commentary by Scott J. Brown, Ph.D., Chief Economist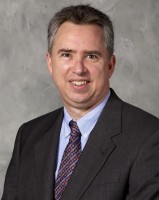 The economic calendar was thin. Jobless claims continued to trend at a moderately low level. The trade deficit widened unexpectedly in November. As a result, net exports are likely to subtract from 4Q12 GDP growth.
With little economic data, the stock market began to focus on earnings reports. President Obama nominated Jack Lew to succeed Timothy Geithner as treasury secretary. The move likely signals an emphasis on upcoming battles. Lew currently serves as Obama's chief of staff. He also ran the Office of Management and Budget for both Clinton and Obama. «Read the rest of this article»
The 30-Day
No Complaining

Challenge
Clarksville, TN – Venting, gossiping, whining, "explaining", "stating a fact", complaining…
What do all of these habits have in common? They can ruin our outlook, and negatively impact the outcome. But often we think of many of these behaviors as acceptable, even normal. However, we usually know, deep down, that complaining is wrong but we do it anyway. Why? «Read the rest of this article»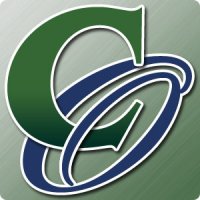 Montgomery County, TN – Clarksville Online presents a SPECIAL REPORT on the new Sheriff of Montgomery County, John Fuson.  Join us beginning Monday morning, January 14th to learn more about the man chosen to succeed Norman Lewis.
Hank Bonecutter interviews Sheriff Fuson, and the people who know him best.  Who is he and what are his plans for leading the department into the future?