APSU Sports: Austin Peay Women's Basketball

Clarksville, TN – Austin Peay State University women's basketball team got off to a good start but could not hold on to the early lead in a 77-71 Ohio Valley Conference loss to Morehead State, Monday night at the Dunn Center.
«Read the rest of this article»
New External-Facing GIS Application Offers Unique Mapping Components and Interactive Design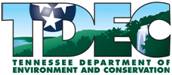 Nashville, TN – The Tennessee Department of Environment and Conservation announced today the launch of its new Geographic Information System (GIS)-based site that provides up-to-date interactive maps and information about recreational opportunities at Tennessee State Parks and natural areas.
Plans also are under way to incorporate GIS information about state historical and archaeological sites in the future. «Read the rest of this article»
Clarksville, TN – With the ground already saturated, Sunday night's rainfall in Middle Tennessee ran off into streams making it's way to the Cumberland River.
There was 2.49 inches of rain in the Clarksville area alone. This caused the water levels of the Cumberland to begin rising around 6:00am Sunday Morning.
By 7:00pm Sunday, the Cumberland River had rose from 28.84 feet to 37.08 feet.
«Read the rest of this article»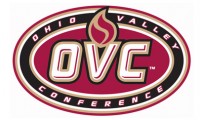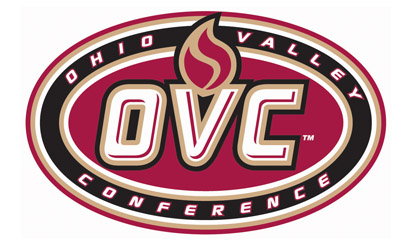 Clarksville, TN – For the second consecutive week and the fifth time this season Austin Peay State University guard Travis Betran has been named Ohio Valley Conference Newcomer of the Week.
The junior from Harlem, NY, averaged 23.5 points/game in two outings last week in leading APSU to a split. In APSU's first OVC win, 84-81, against Morehead State, Betran hit the game-winning fall-away three pointer at the overtime buzzer.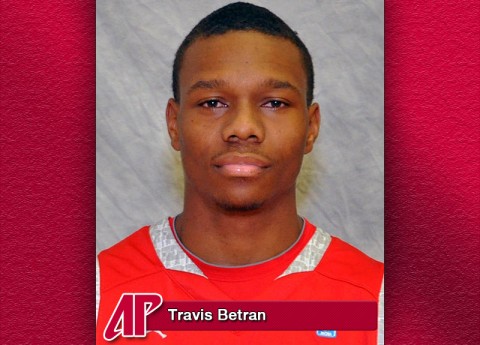 «Read the rest of this article»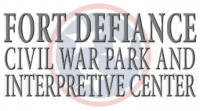 Clarksville, TN – The Fort Defiance Interpretive Center, located at 120 Duncan Street, will host a living history weekend to commemorate the 151st anniversary of the Surrender of Clarksville, Saturday, February 16th from 10:00am to 4:00pm and Sunday, February 17th from 1:00pm to 4:00pm.
Come see uniformed Civil War re-enactors from the 50th Tennessee Reenactment Group who will provide living history and musket firing demonstrations.
«Read the rest of this article»
Written by Capt. John Giaquinto
159th Combat Aviation Brigade Public Affairs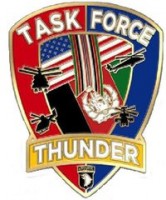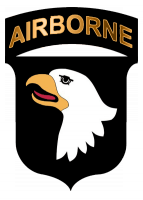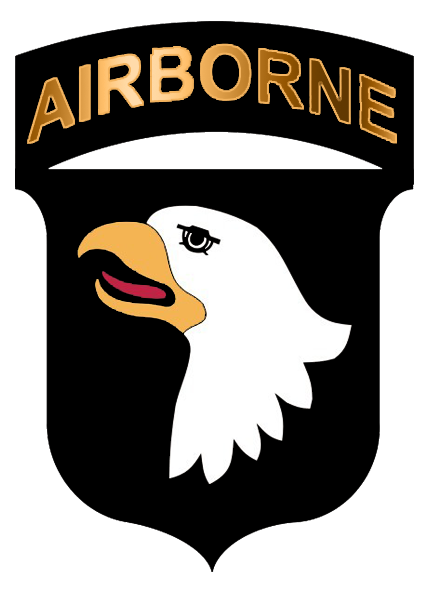 Fort Knox, KY – Whoop… whoop… whoop. To any person off the street the sound of helicopter blades would be heard as just noise, but to injured soldiers on the battlefield, that sound is one that brings hope. Medical evacuation operations are one of many key functions of an aviation unit.
The 7-101st General Support Aviation Battalion, 159th Combat Aviation Brigade, 101st Airborne Division from Fort Campbell, KY, conducted this essential training on January 9th, 2013.
«Read the rest of this article»
Austin Peay State University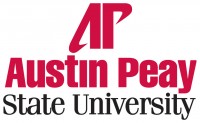 Clarksville, TN – To help provide scholarships to more students at Austin Peay State University, the APSU Foundation is sponsoring a raffle drawing for a chance to win $20,000 cash.
The raffle drawing will be held during the men's basketball game between APSU and the University of Tennessee-Martin on Saturday, March 2nd, 2013, in the Dunn Center. It is not necessary to be present to win. «Read the rest of this article»

Clarksville, TN – On January 12th, 2013, a 66 year old man was hauling a front end loader on a flatbed trailer when for an unknown reason, the loader moved forward and came to rest on top of the cab of the tractor.
The 66 year old driver was trapped inside and died at the scene.
«Read the rest of this article»
Clarksville, TN – My name is Mat Lasater. I'm CEO of Lasaters Corporation, the Founder of the Lasaters Coffee & Tea® Franchise, owner of LASATERS® Construction, LLC and LASATERS® Coffee, LLC.  But, most importantly, I'm also a husband, a father, a brother, an uncle, a child of a King, a son, a grandson, a nephew… I'm also just a 'somewhat' regular guy… only different – I'm a business owner.
Most of us business owners are not rich, but, we're doing our best to provide an enjoyable work environment for our employees, put food on our tables and give (when we can) to our local communities. «Read the rest of this article»


Clarksville, TN – Due to excessive rain over the weekend, the Clarksville Parks and Recreation Department has temporarily closed Liberty Park, located at 1190 Cumberland Drive, and select areas of McGregor Park, located at 640 North Riverside Drive.  The boat ramp and access to both lower stage areas at McGregor Park will remain closed for the time being.  The parks will remain closed until any standing water subsides.
For more details on the City parks, please contact the Clarksville Parks and Recreation at 931.645.7476 or visit www.cityofclarksville.com.