Tennessee Titans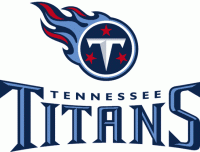 Nashville, TN – The Tennessee Titans hired Shawn Jefferson as Wide Receivers coach, George Henshaw as Tight Ends coach and Sylvester Croom as Running Backs coach.
Additionally, Dowell Loggains permanently moves to Offensive Coordinator from quarterbacks (moved for the final five games of 2012), Dave Ragone will move to Quarterbacks coach from Wide Receivers, Nate Kaczor moves to Special Teams coach from Assistant Offensive Line and Chet Parlavecchio moves to Linebackers coach from Special Teams Assistant.
The following coaches from 2012 will not be returning next season: Frank Bush (Linebackers), Alan Lowry (Special Teams), Jim Skipper (Running Backs) and John Zernhelt (Tight Ends).
"Over the last two weeks I have spent my time reviewing our coaching staff and interviewing numerous candidates from the college and pro ranks at a variety of positions in order to improve our coaching staff," said Titans Head Coach Mike Munchak. "The goal in every decision I have made has been to do whatever I believe puts us in the best position to win this year. I believe with the new coaches that we have added and some shuffling of the current coaches, we have made our staff better. We were able to add proven coaches and by moving others around, it will change the dynamic in the meeting rooms and on the field. We still have some spots remaining to fill and I am always looking to improve our staff, so it is still a work in progress."
Jefferson spent eight seasons with the Detroit Lions and the last five as the Wide Receivers coach. In his five years with Calvin Johnson, no player in the NFL had more receiving yards (7,080) or receiving touchdowns (50) than Johnson. Last season, Johnson set the NFL mark for receiving yards in a season with 1,964 and earned his third Pro Bowl selection. A 13-year NFL veteran, Jefferson played for four teams (San Diego Chargers, New England Patriots, Atlanta Falcons, Detroit Lions), totaled 7,023 receiving yards and played in two Super Bowls. Jefferson was originally a ninth-round selection of the Houston Oilers in 1991.
Henshaw returns to the Titans coaching staff where he spent nine seasons working with the tight ends from 1997-2005. During his tenure with the team, the tight ends caught 845 passes, the most in the NFL during that span. He also guided TE Frank Wycheck to three Pro Bowl selections and Wycheck led the team in receptions during five separate seasons. Henshaw has a long and successful resume with NFL stops at Denver Broncos (1988-92), the New York Giants (1993-96) and New Orleans Saints (2006-07). As an NFL coach he has been an offensive coordinator (Denver and New York Giants) and been a position coach for wide receivers (Denver), tight ends (Tennessee), running backs (New Orleans) and offensive line (Denver).
Croom has 21 years of NFL coaching experience, including one year with the Jacksonville Jaguars as the running back coach last year. Prior to his time in Jacksonville, he spent three seasons (2009-11) with the St. Louis Rams and guided RB Steven Jackson to 3,802 rushing yards and two Pro Bowl selections during their three years together. Croom was the head coach at Mississippi State from 2004-2008 and the offensive coordinator for the Detroit Lions from 1997-2000.
While guiding the Lions offense, RB Barry Sanders posted 2,053 rushing yards in 1997. He also had stints as the running back coach at Green Bay Packers (2001-03), San Diego Chargers (1992-96), Indianapolis Colts (1991) and Tampa Bay Buccaneers (1987-90). A native of Tuscaloosa, AL, Croom was an offensive lineman at the University of Alabama and played one season for the New Orleans Saints.
Kaczor joined the Titans staff last year as the Assistant Offensive Line coach, after spending four seasons (2008-11) with the Jacksonville Jaguars as the Assistant Special Teams coach.  While in Jacksonville, the Jaguars fielded some of the most consistent special teams units in the NFL. Montell Owens was selected as the AFC special teams player for the Pro Bowl in both 2010 & 2011 and the units ranked in the top 10 in a number of categories, including punt return average allowed (2008-11), kickoff return average allowed (2010, 2008) and net punt return average (2010). Punter Adam Podlesh posted a then team-record 39.2 net average in 2010.
Ragone spent the last two seasons with the Titans as the Wide Receivers coach. He moves to Quarterbacks coach, the position he coached at the Hartford Colonials in the United Football League in 2010.
Ragone was raised as a quarterback, earning All-State honors as a high school quarterback in Ohio. He was a three-time Conference USA Player of the Year as a quarterback at Louisville and was a third-round NFL selection by the Houston Texans in the 2003 Draft. He played three seasons for the Texans.
Parlavecchio spent the last two seasons with the Titans as the Assistant Special Teams coach. He moves to Linebackers coach, which is a position he coached at Temple from 1992-93. He also has more than two decades of experience as a head high school coach. Parlavecchio earned second-team All-America honors as a linebacker at Penn State and played two seasons in the NFL.