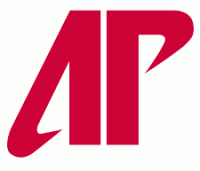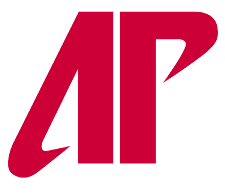 Clarksville, TN – It is now official. Rick Christophel, Austin Peay State University's football coach the last six seasons, has submitted his resignation in order to become the tight ends coach with the Arizona Cardinals.
"I am excited about starting a new chapter in my coaching career," Christophel said. "I started thinking about this (coaching in the NFL), talking about this all the way back when I was in high school. What was I going to do with the rest of my life? If I couldn't play I wanted to coach at the highest level possible.
"This has become a dream come true."
Earlier this week, Christophel informed APSU of his intentions to accept the offer. On Wednesday, Christophel met with his team to inform of his decision and thank them for their efforts and loyalty to the Governors football program.
"The toughest part of leaving is the companionship, the camaraderie you develop with your staff, and the players, watching them grow both as football players and as young men," Christophel said. "Leaving them, that is really tough. However, I truly believe we have this thing heading in the right direction. We have it on a sound foundation. It will do nothing but grow."
Christophel owned a 20-46 record at his alma mater, a 1975 graduate who started three seasons as Govs quarterback. Prior to accepting his first head-coaching assignment at APSU, he spent more than a dozen seasons at UAB. From 1991-94, he worked as an assistant at Mississippi State, where he was a coaching associate of Bruce Arians, who was offensive coordinator from 1993-95. Arians recently was named the new Arizona Cardinals head coach.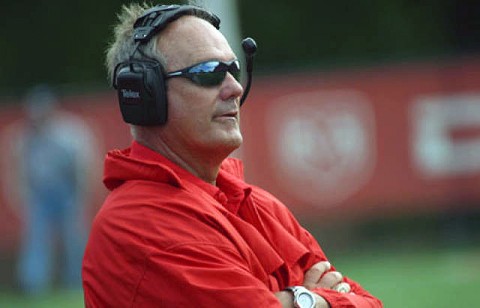 "I have known Coach Arians for almost 25 years," Christophel said. "He has been a close friend and supportive during my career. I have watched his career grow and the success he has had-he has done a great job. He is not just a good football coach but a good man.
"I am real excited about the chance to go out there and soak up as much football knowledge as I can with all the guys he has on staff."
Christophel became APSU's 17th head coach in Spring 2007, replacing Carroll McCray. The Govs went 7-4 in his first season, including 5-3 in the OVC in APSU's first season back in the OVC after spending 10 seasons as a non-scholarship program.  Christophel became the first APSU head coach since his mentor, Watson Brown (1979), to win as many as seven games in his initial season. Only James "Boots" Donnelly, who won eight games in 1977, won more contests in his initial season.
The 7-4 season was the most wins by a Governors scholarship program since the 1984 team went 7-4. The Governors' 5-3 Ohio Valley Conference record was APSU's most league victories since the 1980 team won five.
The Govs owned a 2-9 record in 2012, finishing the season with a 38-31 victory against Tennessee Tech.
"I have been very blessed and fortunate to first to have the support that I had here, first with Coach (Dave) Loos and Dr. (Sherry) Hoppe who gave me the opportunity to be a head coach and then to the current (administrative) regime. Coach Loos has been nothing but exceptional for me to work with through all of this."
APSU will begin an immediate search for a replacement. Longtime defensive coordinator Granville Eastman will serve as interim head coach until the hiring process concludes.