Your Help is Needed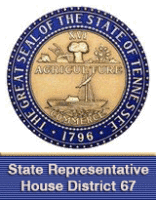 Clarksville, TN – The Northeast Middle School Robotics Class needs our help. In December last year, these highly talented and motivated students placed first in the robot programming category in Memphis, TN, which is quite a feat for this young program.

Led by educators Polly Kopp and Whitney Joyner, the success of these students offers them a chance to compete in the LEGO Open Invitational Tournament in California this May.

As background, the Robotics class competes in the First Lego League.

This national organization offers students the opportunity to build and program robots, in teams to solve problems or challenges such as diagnosing health issues in seniors. This important work is part of the Science, Technology, Engineering & Math, or STEM, emphasis by our public school system.

Your help is needed. Obviously it will take money to make the trip to California in May. I am hoping you will be part of the 300/25, or 300 people giving $25.00 each. I have secured an anonymous donor who will match the first 50 people who give $25.00 each. Will you consider contributing $25.00 to send these students on this educational journey?
Contributions of any amount may be mailed to
Polly Kopp
Northeast Middle School
3703 Trenton Road
Clarksville TN  37040
Make checks payable to:  Northeast Middle School
The attached materials will provide more information. If you have additional questions please contact Ms. Kopp at , or contact me at
Sections
Education
Topics
California, Clarksville TN, LEGO Open Invitational Tournament, memphis tn, Northeast Middle School, Polly Kopp, Science Technology Engineering and Mathematics, STEM, Trenton Road, Whitney Joyner