APSU Sports Information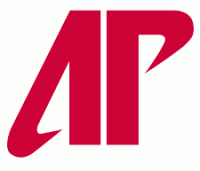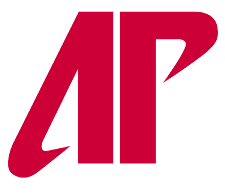 Clarksville, TN – When Billy Merkel stepped down as Austin Peay State University baseball coach in Fall 1987, then-athletics director Bob Brooks had a decision to make: begin a search for a replacement, possibly interrupting fall practice and workouts, or name Gary McClure, the program's graduate assistant, as interim coach.
It would be unfair to call Governors baseball an afterthought back then-APSU only had one Ohio Valley Conference title (1972) prior to that, but it certainly was not at the forefront of any APSU athletics discussions.
Since McClure was familiar with most of the incoming recruiting class and had worked with the returning Govs as a student assistant in Spring 1987, Brooks chose to elevate McClure, with the promise if he enjoyed success during that interim season he would be strongly considered for the head-coaching position.
And it took some cooperation from the professors in health and human performance, in particular department chairman Dr. Joe Brown, to make it work-often times he would get to graduate classes late after ball games still in uniform-and sometimes admitted into classrooms that normally professors would not tolerate tardiness.
After finishing well below the .500 mark the previous two seasons and consecutive last-place OVC South Division finishes, the Governors finished 23-27 overall in 1988 with a 10-12 OVC mark, as many league wins they had garnered combined over the previous two seasons.
As a result, McClure was named the Governors permanent head coach….Now 25 years later, the Iowa native stands on the precipice of becoming the OVC's all-time wins leader. Entering the 2013 season, McClure needs just 25 victories to surpass the 776 victories recorded by Murray State's Johnny Reagan.
McClure will be one of three inductees, Saturday morning, to the APSU Athletics Hall of Fame. McClure will join longtime APSU physician Dr. Cooper Beazley and Andrew Lorentzson as APSU the 101st, 102nd and 103rd inductees in a 9:00am, breakfast ceremony in the Dunn Center front lobby.
Along the way his clubs have captured seven OVC regular-season titles along with five OVC tourney titles and subsequent NCAA tourney appearances. He also is a five-time OVC Coach of the Year.
The Governors won only their second OVC crown in school history in 1994 under McClure and then two years later, not only did the Govs win the regular-season title but captured the OVC tourney title, making their first NCAA tournament appearance in the South II Regional in Baton Rouge. That team also achieved a school-record 44 victories.
As successful as the Governors were in 1990s, it is the new millennium that has seen McClure and the Governors attain their greatest successes. McClure has chalked up 417 wins, including two more 40-win campaigns, since the turn of the century along with five OVC regular-season titles and four more NCAA tournament appearances.
The program literally elevated itself and the OVC with its play since the mid-2000s. In 2007, the Governors lost a memorable 1-0 extra-inning game as APSU's No. 1 hurler Shawn Kelley matched David Price, the No. 1 pick in that MLB draft who was the 2012 season's American League Cy Young Award winner. The next day the Governors climbed an important next hurdle-they won their first NCAA tourney game, defeating Memphis.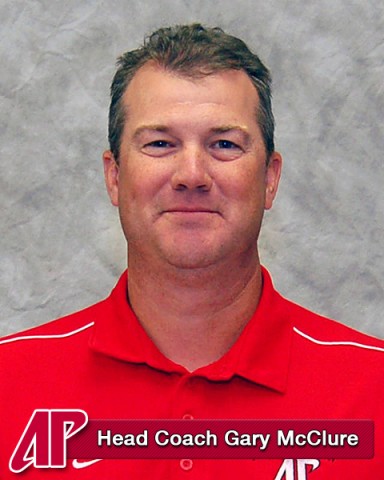 The 2011 team took it a step further, although that team's achievements may have been the most improbable. Picked to finish seventh, the sophomore- and freshman-dominated Governors instead won their sixth OVC regular-season title under McClure and did it in remarkably consistent and dominant fashion. The Governors did not lose an OVC series the entire season, finishing at 17-6.
The Governors then traveled to the NCAA's Atlanta Regional and again made a splash, upsetting regional host and favorite Georgia Tech, 2-1, in the opening-round contest. It was the Govs' first-ever NCAA tourney opening-round victory.
But that was just a springboard to 2012. The Governors again captured the OVC regular-season title but was forced to win the tourney title through the loser's bracket They did so by winning three straight games, including back-to-back shutouts against Eastern Illinois in the championship round.
That set the stage for another NCAA chapter to be written. After the Govs lost a controversial 6-5 last-inning decision to top-seed Oregon, the Governors bounced back with consecutive shutouts of Indiana State, 1-0, and longtime perennial NCAA power Cal State Fullerton, 3-0, advancing the program for the first time to a regional final.
McClure has coached 37 first-team All-OVC players during his illustrious career, including eight OVC Pitchers of the Year and two Players of the Year.
He also has seen 29 of his players selected in the Major League Baseball's First-Year Player Draft. Five of his players-pitcher Jamie "Cat" Walker, pitcher George Sherrill, pitcher Shawn Kelley, catcher A.J. Ellis and pitcher Matt Reynolds-reached the major leagues, with the latter four still at the major league level.
McClure also stands alone as the only coach in league history to capture 300 or more OVC victories.
McClure also has spearheaded the continuous improvements to Raymond C. Hand Park-a park that only could be used for daytime baseball that had concrete slabs for seating when McClure took over to one that is the envy of most mid-major programs-one with lighting, chair-back seating, covered picnic areas and new indoor batting facility. More improvements, including new dugouts, are expected to take place in the near future.