Clarksville, TN – Clarksville Police Officers responded to reports of shots fired at 135 Westfield Court January 31st, around 10:30pm. A party had been going on at apartment 106 when two men entered and shots were fired. Two people had received gun shot wounds.
Police have taken out warrants and looking for brothers involved in the shooting of partygoers at 135 Westfield Court.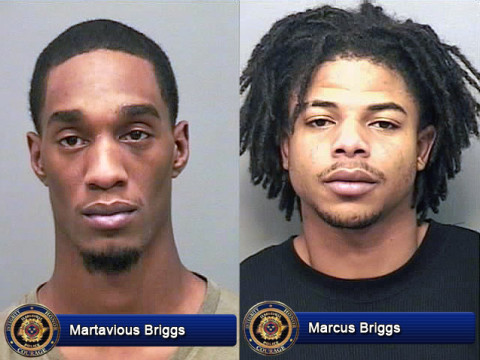 An investigation by Detective Kagan Dindar has lead to the identification of Martavious Demond Briggs and Marcus DeShawn Briggs as the men who entered an unlocked door and shot the partygoers. The warrants are for: Especially Aggravated Burglary x2 on both of the Briggs.
Martavious Briggs is already on probation for Reckless Endangerment and Aggravated Assault.
They should be considered armed and dangerous.
If spotted, call 911. Anyone with information can call the TIPSLINE, 931.645.8477.
The lead investigator is Detective Kagan Dindar.
For more on the story, see: Clarksville Police report Two People Shot when Men walk into Party and start shooting
Martavious Briggs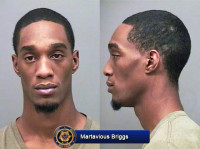 Name: Martavious Demond Briggs
Race: B
Gender: M
DOB: 1/21/90
Given Address: 3697 Nadia Drive, Clarksville, TN
Wanted For: Especially Aggravated Burglary x2
Marcus Briggs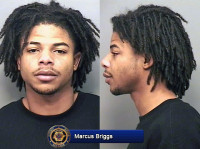 Name: Marcus DeShawn Briggs
Race: B
Gender: M
DOB: 4/28/90
Given Address: 3697 Nadia Drive, Clarksville, TN
Wanted For: Especially Aggravated Burglary x2