APSU Sports: Austin Peay Women's Softball

Auburn, AL – Austin Peay State University's softball team couldn't get its offense going, on Sunday at the Plainsman Invitational, scoring one run in each game in dropping a 3-1 decision to Furman in the morning and a 9-1 final to host Auburn in the afternoon.
«Read the rest of this article»

Clarksville, TN – Last spring, Clarksville's Gateway Chamber Orchestra quietly released its second album, "Chamber Symphonies," featuring works by Romanian composer George Enescu and Austrian composers Franz Schreker and Arnold Schoenberg.
The group, made up of Austin Peay State University music faculty and other professional musicians, then took some time off for the summer break. When they returned to Clarksville last fall, the orchestra quickly set to work on one of its most ambitious seasons yet.
«Read the rest of this article»

Clarksville, TN – On February 10th, 2013, around 12:30am, Clarksville Police received a tip that Martavious Demond Briggs was in a club at 202 Walker Street. When Police arrived, they found Martavious Briggs inside the club and took him in custody without incident.
Martavious Briggs was wanted by Clarksville Police in connection with a case where shots were fired at a party at 135 Westfield Court January 31st, around 10:30pm. Two people had received gun shot wounds in the incident.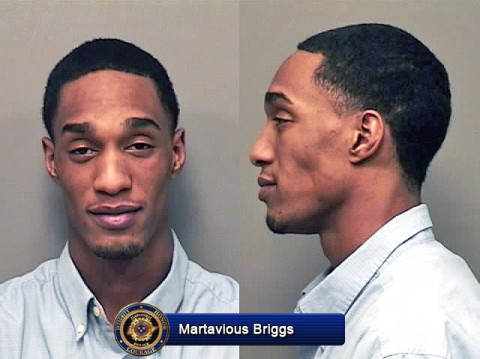 «Read the rest of this article»
Market Commentary by Scott J. Brown, Ph.D., Chief Economist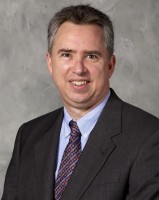 Federal Reserve Governor Jeremy Stein fell short of declaring that credit markets are overheating, but suggested that an extended period of low interest rates could lead to the taking on of greater duration of credit risks, or to employment of greater leverage in a "reach for yield." He said that the Fed must monitor the financial markets closely and could address signs of excessive risk-taking through regulatory efforts or through monetary policy.
Next week, President Barack Obama will deliver his State of the Union Address on Tuesday evening (which is also Mardi Gras). Most likely, the President will ask that Congress postpone the sequester through the end of the year. Note that it's not costless to do so – there has to be an offsetting increase in revenues (possibly closed loopholes) or reduction in other types of spending (say, reduced farm subsidies). The reports on retail sales and industrial production have some market-moving potential, but seasonal adjustment could exaggerate what would otherwise be minor shifts in the data. «Read the rest of this article»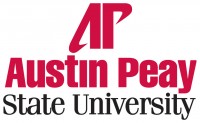 Clarksville, TN – This March, Austin Peay State University's premiere choral ensemble – the Chamber Singers – will showcase their talents in east Tennessee during their 2013 recruiting tour. The group will visit local high schools during the day, and they will perform free concerts each night for members of these local communities.
"We're going to recruit Tennessee's finest by showing them the excellent choral singing we have here at Austin Peay," Dr. Korre Foster, director of choral activities at APSU, said. "Not only will we perform for them, but the high schoolers will get to interact with our students, asking them questions about Clarksville, our campus and college life." «Read the rest of this article»
Patient Recognition Month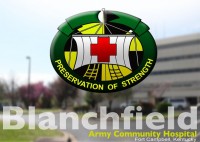 Fort Campbell, KY – Blanchfield Army Community Hospital (BACH) dietician and local massage school students offered 54 patients and staff an opportunity to learn more about the valuable health benefits of activity, nutrition, sleep and relaxation February 8th during Patient Recognition Month as they participated in a Wellness class and received free 10-minute massages.
BACH Dietician Capt. Christina Deehl told patients to avoid "fad" diets and to be careful about taking supplements.
«Read the rest of this article»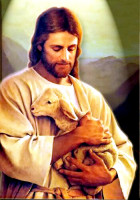 My name is Carlo. I am a Christ-follower and sometimes, I really want to punch Christians right in the kisser.
Listen, I know that according the biblical qualifications for a pastor, I should not be quick to anger or sinfully violent. Relax, He's still working on me. Nevertheless, when I read about Christians who leave ignorant notes on receipts instead of generous tips I want to find those dear "brothers and sisters" and "lay hands" on them in the name of the Lord. Maybe Christian on Christian violence isn't the best way to spread the love of Jesus, but folks like this make it really hard to convince the world that we are not all "holier than thou" crazies. «Read the rest of this article»
APSU Sports: Austin Peay Women's track and Field

Geneva, OH – Austin Peay State University senior runner Chantelle Grey placed 11th in the 800m run at Saturday's Spire Invitational with an indoor personal-best 2:07.69 run.
«Read the rest of this article»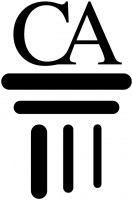 Clarksville, TN – A group of third grade students at the Clarksville Academy put their talents to work, to raise money for Cancer Awareness, and their efforts have been rewarded.
In a ceremony on Friday at the school, Ms. Jerri Rule from the American Cancer Society accepted over $600.00 raised by the "Briefcase Boys" who had been building and selling paper airplanes and paper footballs since December.
«Read the rest of this article»
APSU Sports: Austin Peay Women's Tennis

Evansville, IN – Austin Peay State University women's tennis team showed marked improvement at the Tri-State Athletic Club, Saturday, against Evansville. Although the Lady Govs fell to 0-3 on the season, the 5-2 loss was a step in the right direction for head coach Ross Brown's squad.
«Read the rest of this article»