Clarksville, TN – On February 10th, 2013, around 12:30am, Clarksville Police received a tip that Martavious Demond Briggs was in a club at 202 Walker Street. When Police arrived, they found Martavious Briggs inside the club and took him in custody without incident.
Martavious Briggs was wanted by Clarksville Police in connection with a case where shots were fired at a party at 135 Westfield Court January 31st, around 10:30pm. Two people had received gun shot wounds in the incident.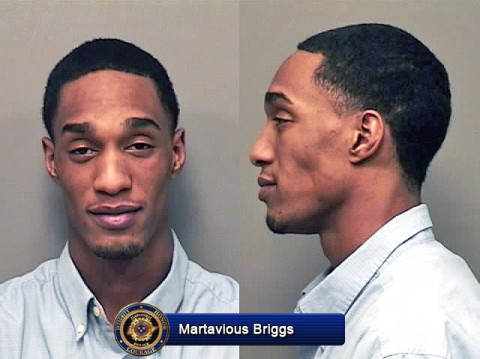 Police are still looking for Martavious' brother Marcus Briggs.
He is considered to be armed and dangerous.
If spotted, call 911. Anyone with information can call the TIPSLINE, 931.645.8477.
The lead investigator is Detective Kagan Dindar.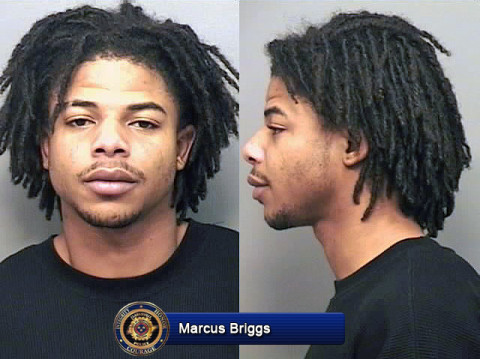 For more on the story, see:
Clarksville Police are looking for Two Brothers involved in Shooting Partygoers
Clarksville Police report Two People Shot when Men walk into Party and start shooting
Martavious Briggs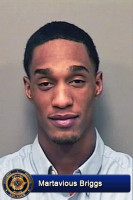 Name: Martavious Demond Briggs
Race: B
Gender: M
DOB: 1/21/90
Given Address: 3697 Nadia Drive, Clarksville, TN
Arresting Officer: Joshua Smith
Charged With: Two Counts of Especially Aggravated Burglary
Booked Into: Montgomery County Jail
Bond: $200,000.