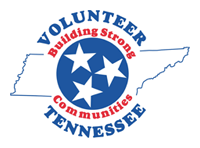 Montgomery County, TN – Congratulations go to Alexis Mihalinec and Susan and Bobby Powers for being selected the Montgomery County recipients for the 2012 Governor's Volunteer Stars Awards.
Mihalinec, the Montgomery County Youth winner, is a 14 year old with a very giving heart. She dedicates her time to help low income families of Montgomery County that need a hand up with school supplies to help start the school year off right!
Through School Tools that Empowers and Promote Success or STEPS, she has donated around $1,500 in school supplies to low income schools in our local school district and to a food pantry, Manna Café, for distribution to the impoverished families they serve.
She gives tirelessly of herself to this cause, as well as setting up food donation collections, volunteering with Manna Café and her efforts have even gone global to assist those in Costa Rica and Guatemala orphanages. Her dedication is unquestioned, her passion is evident and Montgomery County is incredibly proud to name her a 2012 Governor's Volunteer Star!
Susan and Bobby Powers, the Montgomery County Adult honorees, have focused their mission on feeding the less fortunate in our community. In June of 2003, the Madison Street United Methodist Church began the Sunday Lunch program with the Powers leading the charge. The Powers have guided this program since its inception.
They have coordinated the team preparation schedules and the head count each Sunday is now over 300 people. The Powers appear most every Sunday to assist teams anyway they can – from helping cook, coordinating the serving of the food, washing the dishes, and transporting guests home, to picking up donated food items. They also assist people with their basic needs, along with finding them employment opportunities and housing, listening to them and helping with personal problems when necessary.
Susan and Bobby continue to provide a light of hope and have given many hours of their own family time to make life a little better for those who need assistance. Montgomery County is fortunate to have such a dedicated couple willing to serve those in need.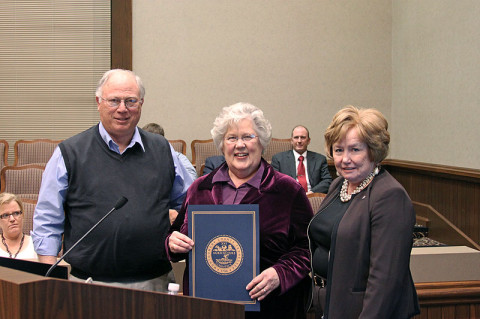 These well deserved winners will be recognized, along with other recipients from across the state, at a reception in Nashville on March 4th. They were also presented with proclamations from County Mayor Carolyn Bowers at the February County Commission meeting.
Volunteer Tennessee coordinates the Governor's Volunteer Stars Awards at the state level. Volunteer Tennessee is the 25 member bipartisan citizen board appointed by the Governor to oversee AmeriCorps and service-learning programs and to advance volunteerism and citizen service to solve community problems in the Volunteer State.