Austin Peay Governors vs. Eastern Illinois
Wednesday, February 14th, 2013 | 7:00pm (CT)
Charleston, IL | Lantz Arena

Charleston, IL – Austin Peay hopes to keep alive its hopes of gaining an Ohio Valley Conference tournament berth when it travels to Charleston, IL, 7:00pm, Thursday to play Eastern Illinois.
But for the Governors to achieve that goal, they have some ground to make up and teams to climb over, with not much time to do so.  The Govs are going to need at least three wins over the final three OVC weeks to gain a spot, with Eastern Illinois (7-18 overall/4-8 OVC) being one of the teams ahead of the 1-10 Govs in the standings.
After an extremely slow start, EIU has captured four wins in its last six OVC contests to move into tourney contention. The Panthers now have four straight OVC home contests to wrap up the season.
Austin Peay Governors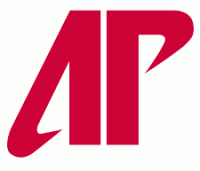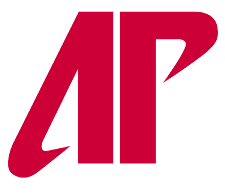 This is Dave Loos' 23rd season as Austin Peay head coach and he is 368-330 at APSU-the winningest basketball coach in Ohio Valley Conference history-while 450-383 all-time in his 27th season as a college head coach
Austin Peay was picked to finish third behind Murray State and Southeast Missouri in the newly-formed OVC West Division in the preseason poll.
This is the first of a four-game road trek that also will take the Govs to SIU Edwardsville, Eastern Kentucky and Liberty.
The Govs enter the game having lost eight straight and 16 out of their last 17.
Junior guard Travis Betran was named OVC Newcomer of the Week for a sixth time after averaging 25 points per game while shooting better than 57 percent from the floor last weekend.
Eastern Illinois Panthers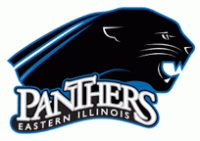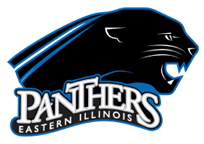 After losing 12 straight earlier this season, Eastern Illinois has now won four of its last six contests and owns a 4-8 OVC mark.
Junior forward Sherman Blanford leads the team with a 10.7 ppg scoring average with sophomore forward Josh Piper the Panthers only other double-figure scorer at 10.2 ppg. However, in OVC play it is Blanford and junior guard Morris Woods who lead the way at 11.8 ppg.
The Panthers are coached by Jay Spoonhour, who is in his first season as Eastern Illinois' coach. He is the son of the late Charlie Spoonhour, who was the head coach at Missouri State, St. Louis and UNLV during an illustrious career.
Freshman guard Austin Akers is the reigning OVC Freshman of the Week-his fourth such award this season- after scoring 16 points in each of the Panthers contests last week. In two games he was 13 of 18 from the floor.
What You Should Know
The Series: This is the 38th meeting between Austin Peay and Eastern Illinois, a pair of Ohio Valley Conference foes, with the Governors holding a 23-14 advantage. Eastern Illinois snapped the Govs three-game winning streak in the series back on January 17th by claiming a 77-67 victory in Clarksville. It also was only the second EIU win in the series over the last 15 meetings.
Deeper Meanings
What A Win Would Mean: The Govs would win their second OVC game…they would improve to 6-20…they would go 1-3 in February…it would be APSU's first road victory this season…the Govs would go to 1-6 in OVC road games….they would improve to 24-14 all-time against Eastern Illinois…it would snap a eight-game losing streak…it would make Dave Loos 24-14 all-time against Eastern Illinois…it would make Loos 1-1 all-time against first-year EIU coach Jay Spoonhour…it would be Loos' 451st career victory.
What A Loss Would Mean: The Govs would drop 16 games below the .500 mark at 5-21…the Govs would lose their ninth straight game…it would be APSU's seventh OVC road loss this season…the Govs would fall to 0-11 overall on the road this season…it would be the first time since the 1997-98 season the Governors had been swept in the season series by Eastern Illinois…it would be Dave Loos' 331st APSU loss and 384th all-time.
Six Time Winner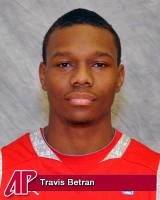 For the sixth time this season, Austin Peay junior guard Travis Betran has been named the OVC Newcomer of the Week. In two games last week the Betran recorded 20-point outings en route to averaging 25 points per game.
He finished the weekend shooting 57 percent (16 of 28) from the floor, including 53 percent (8 of 15) from the three-point line. He also was perfect at the free-throw line (10 of 10). In APSU's overtime loss to Tennessee State, Betran finished with 28 points, going 9-of-17 from the floor. He also had three assists and two steals.
In Saturday's loss to Belmont, Betran ended with 22 points, going 7-of-11 from the floor. The Harlem, NY native was 4-of-6 from three-point territory.
Rising In The Rankings
After scoring 50 points in two games last weekend, Travis Betran is now ranked 51st nationally in scoring at 17.9 ppg, including a 20.5 OVC average. He has scored 20 or more points 10 times this season.
Free Report
The duo of Travis Betran and Anthony Campbell is a combined 80 of 88 (90.9 percent) from the free-throw line–Betran is 46 of 50 (92 percent) during OVC play while the remaining Governors are 66 of 133 (49.6 percent).
Scoring Difficulty
In losing 78-65 to Belmont, last Saturday, the Govs now have scored less than 70 points 13 times this season.
Lucky 13
When Chris Freeman scored 10 points against Belmont it snapped a streak of 13 straight games of single digits. He previously had 15 points against Lipcomb, December 18th.
Back In Lineup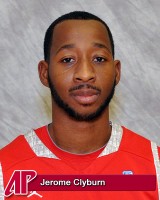 After playing in his first game since December 1st at Murray State, senior point guard Jerome Clyburn made his season's first start, last Thursday night against Tennessee State. Clyburn also started against Belmont, Saturday.
He missed the season's first week-plus after knee surgery. Then his first game back against DePaul, he suffered a hamstring injury, later diagnosed as a tear. As a result, he missed the next two months.
Horton Hears A Who
When Chris Horton blocked four shots against Belmont, it gave him 76 on the season. He now needs just seven blocked shots to reach Josh Lewis' record of 83, set in the 2004-04 season.
Double-digit Streaks
With his 22 points against Belmont, junior guard Travis Betran now has scored in double digits 13 straight games. However, with his 3-of-7 shooting effort against the Bruins, senior forward Anthony Campbell scored saw his streak of double digit games end at four.
Media Center
Radio: Governors Radio Network
Play-by-Play: Greg Walker
Analyst: David Loos
WVRY 105.1-FM
www.letsgopeay.com
Television: WEIU