Clarksville, TN – The weekly Clarksville Parks and Recreation Department Recreation Report provides Clarksvillians with a glimpse at the activities and events that are available from the Parks and Recreation Department for them to enjoy together as a family.
This weeks highlights include:
Cumberland Arts Experience
Clarksville Downtown Market Seeks Vendors
Paralympic Sport Clarksville to host the Paralympic Experience
Cumberland Arts Experience
The Kleeman Community Center is offering a new program, the Cumberland Arts Experience, scheduled for Saturday, February 23rd from 6:00pm to 8:00pm. This program will teach basic painting skills as participants paint along with an instructor to create a piece of art they can take home with them.
Classes are held monthly and feature a different painting, all inspired by things and places in the Cumberland region. February's painting will be "Sunset at McGregor". Cost is $35.00 per class and includes paint & canvas.
The Cumberland Arts Experience is much more than a painting class, but an entire night of fun as participants will be treated to light music, "mocktails" and food tastings from local chef Kristina Waters.
Pre-registration is required and available online at recpro.cityofclarksville.com. If you can't make the February class, be sure to join us March 23rd.
Clarksville Downtown Market Seeks Vendors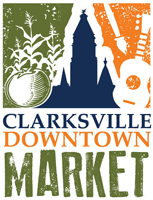 The Clarksville Downtown Market is currently seeking vendors of all types; vendors selling local produce, dairy, honey, flowers, cheeses, meats, food products, baked goods/breads, artisan items are strongly encouraged to apply, but all applicants will be considered. All items must be handmade, homegrown or gathered by the seller or family member.
The 2013 market season will take place every Saturday from 8:00am to 1:00pm on Public Square beginning May 18th through October 19th.
Applications are available now at our Main office or online at www.clarksvilledowntownmarket.com. Cost is only $75.00 per vendor per booth for the entire market season for those providing their own white 10×10 tent, table and chairs. If equipment is needed, the cost is $200.00 per vendor per booth.
Paralympic Sport Clarksville to host the Paralympic Experience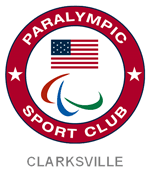 Paralympic Sport Clarksville is excited to announce the first-ever Paralympic Experience to be held Saturday, March 9th at the Kleeman Community Center from 10:00am until 3:00pm. This event is open to youth and adults at least 8-years-old, including active duty service members and veterans, with physical and visual disabilities, regardless of skill level.
The Paralympic Experience will feature an introduction to many adaptive sporting events. Games will be played recreationally, but will still be scored for a little competitive fun. Events will include Goal Ball, Wheelchair Basketball, Archery, Floor Volleyball and SCUBA diving. Players can enjoy games designed specifically for them and learn more about Paralympic Sport Club Clarksville.
Parents and other family members, as well as other members of the public, are invited to participate and experience all that Paralympic Sport Clarksville has to offer. All participants can pre-register online at recpro.cityofclarksville.com.
U.S. Paralympics, a division of the U.S. Olympic Committee, and the City of Clarksville's Parks & Recreation department partnered in May 2012 to create Paralympic Sport Clarksville. This is just one of many events to be hosted by Paralympic Sport Club Clarksville. All programs and activities will be based in Clarksville and run by Clarksville's Parks & Recreation department.
Volunteers will be needed for this event. If you are interested in volunteering with the Paralympic Experience, please contact Kevin Cowling at 931.645.7476.