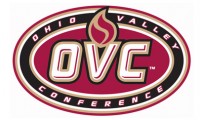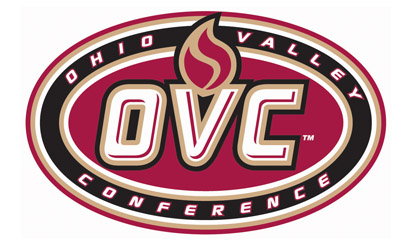 Clarksville, TN – Senior forward Anthony Campbell, who scored more than 20 points in each of Austin Peay State University's road victories this weekend, has been named Ohio Valley Conference Player of the Week.
Meanwhile, teammate Chris Horton, who recorded double-doubles in each of the Governors road wins while also becoming APSU's single-season blocked shots record holder, has been named OVC Freshman of the Week for the eighth time.
This is the first OVC Player of the Week honor for Campbell, APSU's fifth-year senior whose career has been beset by injuries. In a return to his home state, Campbell led the Governors to their first two 2012-13 road victories with pair of 20-point performances.
Against Eastern Illinois, Thursday, the the 6-7 Edwardsville, IL, native went 7-of-13 from the floor, including 5-of-7 from three-point range, in tallying 24 points. He scored 15 second-half points, including a trio of three pointers in the first seven minutes of the final half as APSU built a 22-point lead.
Then playing in his hometown, Saturday, Campbell again went 7-of-13 from the floor in scoring 21 points. He helped APSU get off to 28-6 lead, scoring eight points, and then helped staved off any SIUE comeback hopes by scoring nine points, including two three pointers along with a traditional three-point play, as the Govs opened the second half on a 13-3 run. He also had seven rebounds in the victory.
Horton, meanwhile, became only the second person in OVC history to garner at least eight league Freshman of the Week honors. Eastern Kentucky's Matt Witt recorded 11 during the 2002-03 season.
The 6-8 Horton did so by recording his seventh and eighth double-doubles over the weekend. He scored 14 points, on 6-of-9 shooting, against Eastern Illinois while pulling down 10 rebounds.
Then against SIUE, the Decatur, GA, native scored 13 points on a perfect 6-of-6 shooting effort, also grabbing 10 rebounds. In addition, Horton blocked seven shots, the third time this season he had seven single-game blocks and 14th time he had three or more blocks in a game.
Horton's seven blocks gave him 85 on the season, breaking Josh Lewis' 2003-04 single-season record of 83.