A woman claims to be sexually assaulted after becoming acquainted with the man through a phone chat line.

Clarksville, TN – A 53 year old woman had been chatting with a man through a phone chat line and agreed to meet with him.
She met the man, Ratrellis Garnett, at a service station on Wilma Rudolph Boulevard, at which time, the decision was made to go back to the his hotel room to have something to drink.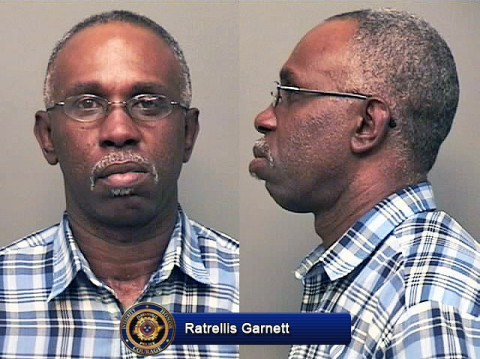 During an interview with Detective Dindar, the victim conveyed that Garnett grabbed her by the neck, threw her on the bed, and sexually assaulted her multiple times. At some point, the victim was able to leave the room and call Police.
When Clarksville Police arrived the woman had visible scratches on her forehead and a small bump over her right eye. She was taken to the hospital by Police.
Ratrellis Garnett
Name: Ratrellis Napoleon Garnett
Race: B
Gender: M
DOB: 6/9/68
Given Address: 126 Sycamore Street, North Augusta, GA
Arresting Officer: Jeff Jackson
Charged With: Aggravated Rape and Unlawful Drug Paraphernalia
Booked Into: Montgomery County Jail
Bond: $75,500.