Lynchburg, VA – Overtime and Austin Peay State University basketball just don't mix.
After Travis Betran's long three pointer tied the game and the Govs defense denied Liberty at regulation's end, the Governors year-long free-throw shooting woes caught up with them in overtime as Liberty held off APSU, 79-73, in the ESPN Ramada Worldwide BracketBusters contest at the Vines Center.
«Read the rest of this article»

Clarksville, TN – There are conflicting accounts about an accident which occurred on Riverside Side around 12:15pm today.
According to witness accounts, a 2008 Dodge Charger, driven by Jackie Rice, 57, of Clarksville, was traveling north on Riverside Drive, crossed the continuous turn lane into the left southbound lane, striking the rear driver side of a 2008 Ford driven by Michael Culver, 44 of Oak Grove, KY.
«Read the rest of this article»

Clarksville, TN – It was a beautiful day for baseball at Raymond C. Hand Park, and Austin Peay took full advantage of it.
After having its offense held in check for four innings, Saturday afternoon at Raymond C. Hand Park, Austin Peay State University's baseball team exploded for eight runs in the bottom of the fifth against three Illinois State pitchers, as the Governors rallied for a 9-6 victory over the Redbirds.
«Read the rest of this article»

Charleston, IL- Senior Chantelle Grey won the 800m run for Austin Peay State University women's track and field team on the final day of the OVC Indoor Track and Field Championships at Lantz Arena, lifting the Lady Govs after a disappointing first-day showing.
The Lady Govs 44 team points placed them eighth overall. Southeast Missouri's women scored 101 points to win the women's indoor title over runner-up Tennessee State (95 points) and host Eastern Illinois (88 points).
«Read the rest of this article»
Legislation regarding uninsured motorists clears first hurdle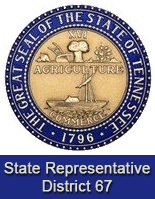 Nashville, TN – Tennessee State Representative Joe Pitts (D-Clarksville) filed House Bill 0431 (Senate Bill 0251), an important piece of legislation which would increase the penalty for driving without liability insurance.
The proposal would enhance the penalty from a Class C misdemeanor (punishable by a $100.00 fine) to a Class A misdemeanor (punishable by up to 11 months 29 days in jail and a fine of up to $2,500) when the offender is at fault for an accident resulting in bodily injury or death due to criminal negligence.
This legislation passed its first hurdle in the House Criminal Sub Committee this week and will be heard in the Criminal Full Committee on Wednesday, February 27th. «Read the rest of this article»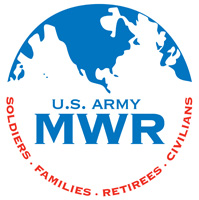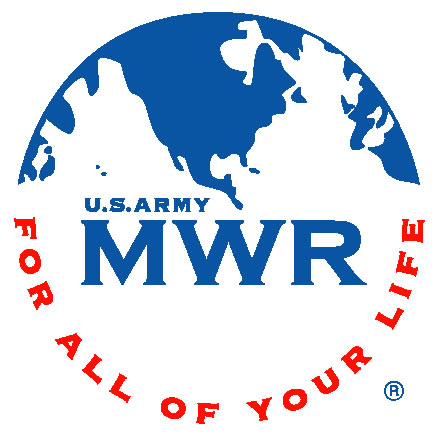 Fort Campbell, KY – Join Outdoor Recreation Adventure Programs for some of the great activities they have planned for March. They'll start the month off with a Kings Bluff Climbing Trip on March 2nd from 9:00am to 3:00pm. Everyone age 12 and up is invited to participate.
Kings Bluff is a scenic two mile crag located just 15 minutes from post. The cost is $35.00 and includes transportation and equipment.  Please bring appropriate clothing, water, snacks, and a packed lunch. This trip is geared toward beginners so all are welcome.  Preregistration is required by 4:00pm on February 28th. «Read the rest of this article»


Clarksville, TN – Tennessee State Sen. Mark E. Green M.D. invites employers and job seekers to attend the Austin Peay State University College (APSU) of Science and Mathematics career fair from 10:00am to 2:00pm on February 27th, 2013.
The fair will be held in the Morgan University Center Ballroom.
«Read the rest of this article»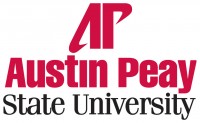 Clarksville, TN – In the early 1770s, the American naturalist William Bartram headed south to explore the pristine, untouched region that would soon become known as the Southeastern United States of America.
Instead of forests and farms, he discovered wide, grassy savannahs spreading across Georgia and Alabama. He jotted down details of this terrain and drew pictures of the land in his notebook. «Read the rest of this article»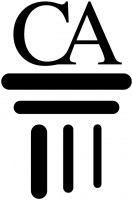 Clarksville, TN – Clarksville Academy is providing its students a well-rounded education beyond the boundaries of the classroom and exposes its students to service learning and fundraising ethics at the elementary school level.  These students are learning at an early age the value of selfless service and the ability to make a difference by working together in support of a worthy cause.
During December 2012, instead of giving attention to holiday gifting, toys and game systems, a group of third graders began making paper airplanes and paper footballs, selling them for $1.00 and $2.00 each and telling patrons that the money was going to Breast Cancer Awareness.
«Read the rest of this article»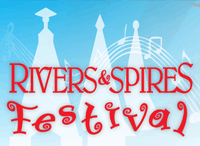 Clarksville, TN – The Rivers and Spires Festival is pleased to announce that they were the recipient of two Gold Awards at the Southeast Festivals and Events Association (SFEA) Conference this past week in Auburn, AL.
The Festival won Gold Awards for being the "Best Festival With A Budget Over $75,000" and for the "Best Creative Idea". The 2012 Festival Media Kit was submitted for the creative award.
«Read the rest of this article»