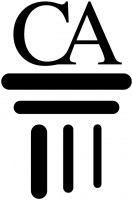 Clarksville, TN – Clarksville Academy is providing its students a well-rounded education beyond the boundaries of the classroom and exposes its students to service learning and fundraising ethics at the elementary school level.  These students are learning at an early age the value of selfless service and the ability to make a difference by working together in support of a worthy cause.
During December 2012, instead of giving attention to holiday gifting, toys and game systems, a group of third graders began making paper airplanes and paper footballs, selling them for $1.00 and $2.00 each and telling patrons that the money was going to Breast Cancer Awareness.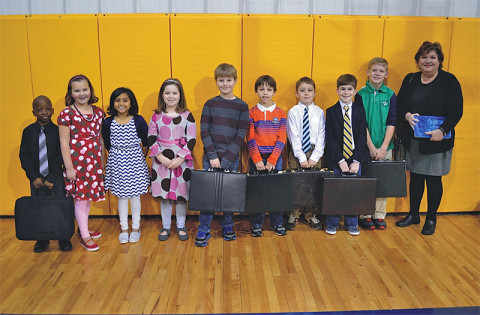 The parents of these children reminded them that "if you are telling people that, you have a reason to take their money then you better keep to it and donate it to that cause," that "…you may not use it for yourself or anything else."  They all understood as they continued to sell to family members, neighbors, and people at their parents' offices and various places of business.
Clarksville Academy third graders who organized this effort are: Patton Samuels, Tacoma Reda, Jack Rogers, Evan Kelly, Jiya Patel, Morgan Baxter, Jacob Manning and K'Ron Washington.
Clarksville Academy teacher and parent, Diana Samuels, having a mother that is a 6-year survivor of Breast Cancer thought "she could not discourage this task at all."  Her son, Patton Samuels was one of the students that spearheaded this campaign.  He also understands what his "Gran" has been through the past 6 years and how cancer can affect not only the patient but the loved ones around them.
There are several students that, during their indoor recess, gather together and make the footballs and airplanes and discuss how much money they have and how to get more.  They organized their effort, have about 4 brief cases where they store craft items between the group, bring their supplies to school and everywhere they go in these brief cases.  These students are not afraid of rejection nor are they embarrassed to ask anyone to buy an airplane or football.
They have some that are custom-made with names on them or special colors for teams that a person may like.  They really consider how to appeal to the customer with their product.  It was almost humorous at first as the group would carry their backpacks and their brief cases to school with them.  Some of them would take their brief case to the gym while their parents would exercise and when a person would ask them what was in it, they would turn into a salesperson and show them.  Very rarely would someone turn them down.  Words from Clarksville Academy's headmaster Kay Drew, "How could you say no to a cute kid with a brief case?"
As their funds grew they became more excited.  Samuels states that "…we are so thrilled to have students that have such a heart for others and desire to do something worthwhile in life at such a young age.  They are learning so much about life, business and how to work together as a group."  Their dedicated group efforts resulted in more than $600.00 (with matched funds from supportive parents) in about a two-month time period and those funds have been donated to the Montgomery County Relay For Life campaign for the American Cancer Society.
To form a Relay For Life team, get involved or for more information, contact Kathleen Evans at 931.378.9422 or visit our website at www.relayforlife.org.